The latest hike has left many with no choice but to skip bill payments, risk disconnection, or come out on the streets. Pakistan saw similar protests around between 2007 and 2015, with several of these transforming into full-scale, multi-day episodes with considerable rioting … writes Dr Sakariya Kareem
The countrywide protests are taking place in Pakistan against rising electricity and petrol prices, with thousands taking to city streets and setting their electricity bills alight. Protests erupted late last month and spread to many cities, including Karachi, Lahore, Peshawar, Multan, Rawalpindi, and Islamabad. The unrest comes as the poverty-stricken Pakistan faces a severe economic crisis, with inflation hovering at around 29 per cent.
The cost of electricity has doubled in the last three months to about PKR 50 per kilowatt. Whereas petrol prices have shot up from PKR 262 per litre in June to PKR 305 this month. The Pakistan government data suggests food inflation was at more than 38 per cent in August and is likely to rise further this month due to the rise in electricity and fuel prices. With a 'powerless' caretaker government in Islamabad and no policy clarity to address the ongoing economic crisis, Pakistan is likely to witness more internal turmoil in the coming weeks, with the anger targeted at the Pakistan Army.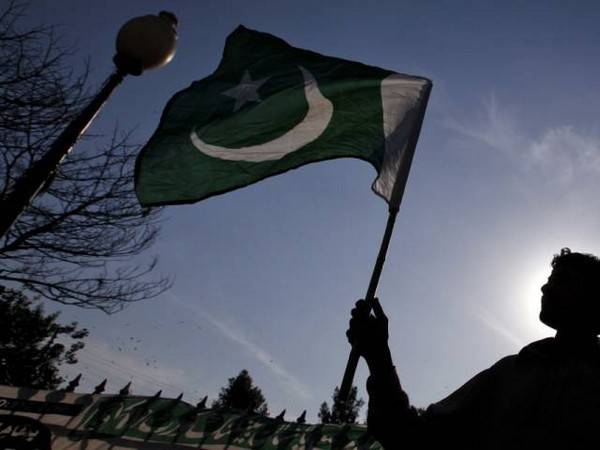 The recent protests forced the caretaker Prime Minister Anwaar-ul-Haq Kakar to hold an emergency meeting on August 27 to discuss the high electricity bills; however, no immediate relief was announced. On the contrary, Interim Finance Minister Shamshad Akhtar told the parliament on August 31 that Pakistan had no "fiscal space" to provide any immediate relief to the public. Furthermore, Akhtar warned of an imminent increase in power tariffs in the coming days.
"We are an import-dependent country, and the commodity prices have to be passed on as we do not have the fiscal space and any room for subsidies, which is going to hurt people," she said. "It is noteworthy that the increase in power prices was a key condition for Pakistan to secure a USD 3 billion bailout under the International Monetary Fund's stand-by arrangement (SBA).
The deal came in July with the IMF pressing Pakistan to carry out long[1]awaited economic reforms. As a condition, the previous Shehbaz Sharif-led coalition government slashed energy sector subsidies in line with the IMF deal, sending fuel prices to an all-time high. After months of delay, the July deal saved Pakistan from an imminent default and paved the way for fresh financial help from countries like China, Saudi Arabia, and the United Arab Emirates. Despite violent street protests, the caretaker government cannot cut the new tariffs on electricity bills because such a move would upset the IMF and jeopardise the timely release of the next tranche from the bailout package. Moreover, the IMF staff would conduct a quarterly review (July-September) to make a decision on the disbursement of USD 710 million second tranche of the USD 3 billion SBA.
Since the start of the new fiscal year in July, the Pakistani rupee has devalued by 10.5 per cent against the United States dollar, going from PKR 275 at the start of July to PKR 304 per USD on August 30.  The devaluation of the Pakistani rupee has negatively impacted its import bills. With the recent increase in power tariffs and fuel prices, the middle- and lower-income classes in Pakistan are fighting for their survival. Some households are forced to seek loans to pay off their exorbitant electricity bills to avoid the blackout. In addition to power hikes, Pakistan is still reeling from the aftermath of last year's devastating floods that caused losses of more than USD 30 billion in three provinces – Punjab, Sindh and Balochistan.
In the absence of an elected government in Islamabad, there is a lack of sincerity and urgency in addressing life-threatening issues of the common people in Pakistan. Seeing an opportunity to earn political brownie points, many parties like Jamaat-e-Islami (JI) and Pakistan People's Party (PPP) held demonstrations across major cities against the recent hike in power tariffs.
Similarly, Imran Khan's Pakistan Tehreek-i-Insaf (PTI) is targeting the caretaker government, and the military establishment, for the growing instability in the country. Protests turned violent in Karachi when a worker from the utility company K-Electric (KE) was attacked by an enraged mob. In Khyber Pakhtunkhwa province, the energy department requested police protection for its staff and installations after threats of attacks by protesters.
As Pakistan sees protests in several cities against electricity prices, there are calls for traders to revise their opening hours to avoid using electricity between 6.30 pm and 10.30 pm when charges are highest. Most traders currently operate from noon to 10 p.m. The move has been resisted by traders in the past. The reason is simple: the rising cost of living has left many households increasingly vulnerable in Pakistan. Most of them are forced to spend close to 50 per cent of their monthly expenditure on energy bills. Therefore, the latest hike has left many with no choice but to skip bill payments, risk disconnection, or come out on the streets. Pakistan saw similar protests between 2007 and 2015, with several of these transforming into full-scale, multi-day episodes with considerable rioting.