The issues related to the Habib Overseas Bank money laundering case are severely affecting the normal activities of Pakistani missions, particularly in South Africa… A special report by Kalip Anaz
"It is not the first time that HOBL has been accused of terror-related activities in the US. In 2007, Habib Bank was sued by the widow of journalist Daniel Pearl for financially helping Al-Qaeda and other terrorist groups. In 2017, it had to shut down its only US branch and was penalized $225 million for illicit money transfers"

Mark Kinra, Geopolitical Analyst
Pakistan's largest private sector bank with international branches faced allegations of helping global terror organization Al-Qaeda, leading to deaths and injuries to hundreds of people in Afghanistan.  Pakistani newspaper Dawn reported that a US court said terror financing by Habib Bank led to attacks that killed and injured 370 people in Afghanistan in 2021 and 2019.
In a strongly worded release issued at the time, the Department of Financial Services (DFS) of New York State had harshly castigated the bank and added that "DFS will not stand by and let Habib Bank sneak out of the United States without holding it accountable for putting the integrity of the financial services industry and the safety of our nation at risk."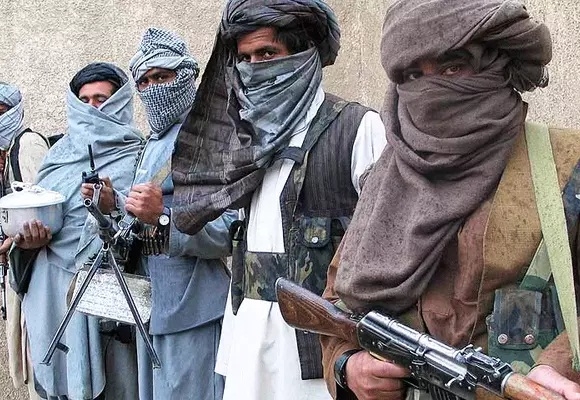 HBL had become the target of an enforcement action by DFS for 53 separate violations allegedly committed between 2007 and 2017. In the end, the Bank had to pay compensation before being booted out of the US.
Soon after the US revelations, "significant irregularities" in dealings with politically exposed clients and screening of some transactions, were observed according to an inspection by the South Asian nation's central bank.
The South African Reserve Bank, followed the footsteps laid under FATF (AML) and sanctioned HBZ bank (*a subsidiary of Habib Bank AG Zurich) for violating money laundering and terror financing regulations.
Pakistan South African Mission in doldrums.  The placing of HOBL under curatorship by the South African Reserve Bank (SARB) has created problems for the Pak High Commission, the staff and its diaspora.  Pakistanis maintain their personal as well as official accounts with HOBL and the restrictions imposed on the Bank have resulted in severe financial and mental stress to the staff posted in South Africa.
According to reports, the staff has not been paid salaries since the month of March this year. The conditions have become so critical that even the school fees of the children of the staff have not been paid.  The Pakistan High Commission staff has also been unable to pay the rent for residencies leased out to them.  The civil staff at the High Commission have been affected worse since the military staff including the Defence Attaches and those attached with the South African military for training are being compensated by the ISI (the Pakistan military-run intelligence agency),
According to reliable sources, the problems started with the arrival of a new Pakistan Ambassador, Mr Aftab Hasan Khan, who was appointed in February 2023 and is a former officer of the Pakistani Army. The Ambassador has shown no inclination to address the problems.
While Pakistan as a nation is witnessing severe political and economic stress, the condition of its foreign missions is getting compounded. To add to the woes, the Pakistan military's treatment of its own, be it at home or abroad is all the more appalling.