On Friday, Sam Altman, the CEO and co-founder of OpenAI, the organization responsible for ChatGPT, made a sudden and unexpected departure…reports Asian Lite News
In a statement on Monday, Microsoft Corporation's Chairman and CEO, Satya Nadella, announced that Sam Altman, recently removed as OpenAI CEO, along with Greg Brockman and their team, will be joining Microsoft to spearhead a new research team focused on advanced AI..
"We remain committed to our partnership with OpenAI and have confidence in our product roadmap, our ability to continue to innovate with everything we announced at Microsoft Ignite, and in continuing to support our customers and partners," Nadella posted on his X timeline.
"We look forward to getting to know Emmett Shear and OAI's new leadership team and working with them," Nadella tweeted.
Shear has reportedly been appointed as OpenAI's interim CEO.
"We look forward to moving quickly to provide them with the resources needed for their success."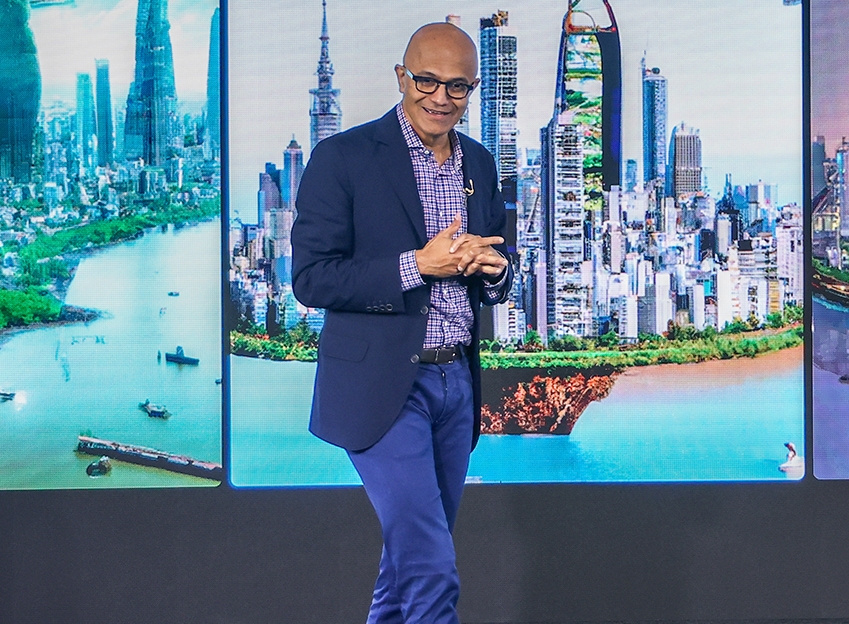 On Friday, in a surprising move, Altman the CEO and co-founder of OpenAI, the organisation behind ChatGPT, left the artificial intelligence company and resigned from its board with immediate effect. This unexpected departure sent shock waves through the technology industry.
The company had in a blog post on Friday announced that OpenAI's board no longer has confidence in Altman's ability to lead the organisation.
The blog post also announced that Greg Brockman, another co-founder of OpenAI, would step down as the chair of the company's board but remain with the organisation.
The post said that Altman's departure came after "a deliberative review process by the board, which concluded that he was not consistently candid in his communications with the board, hindering its ability to exercise its responsibilities."
Since the introduction of ChatGPT, major tech companies have strived to compete with OpenAI, and world leaders have sought Altman's insights and investments.
Originally established as a nonprofit in 2015, OpenAI aimed to prevent advanced AI from falling into the hands of monopolistic corporations. However, after receiving a significant investment from Microsoft in 2019, the company transitioned to a for-profit structure. (ANI)