As "Nila" unfolds its narrative, it invites audiences to explore the complexities of human resilience, imagination, and self-discovery…writes Rafeek Ravuther
Directed by Indu Lakshmi, "Nila" is a poignant and thought-provoking Malayalam film that navigates the realms of mystery, drama, and empowerment. Set within the confines of a single setting, the film revolves around the life of Dr. Malathy, portrayed with remarkable finesse by the talented Shanthi Krishna. With a runtime of just 90 minutes, "Nila" takes its audience on a mesmerising journey that leaves a lasting impact.
The narrative unfolds around Dr. Malathy, a retired gynaecologist played by Shanthi Krishna, whose life takes an unexpected turn when she suffers a spinal injury. Despite her physical setbacks, Malathy refuses to succumb to despair and exhibits an unwavering spirit that resonates deeply with viewers. Shanthi Krishna's performance is a tour de force, infusing the character with charm, confidence, and resilience. Her portrayal breathes life into Malathy, making her a relatable and inspiring protagonist.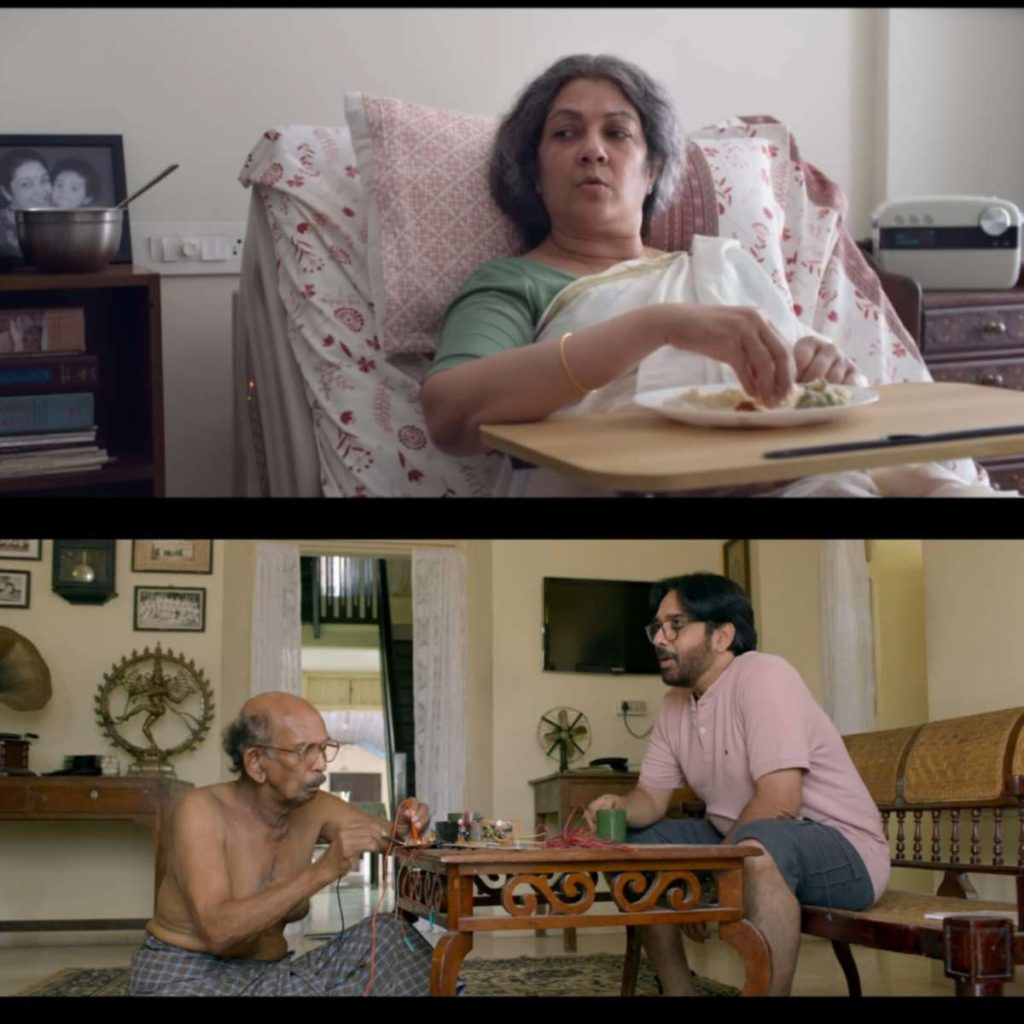 The film's central mystery revolves around Malathy's interactions with an unseen friend, Nila, who resides in the adjacent apartment. The conversations between the two women introduce an element of ambiguity, blurring the lines between reality and imagination. As the plot unravels, "Nila" prompts viewers to question the authenticity of these interactions, adding an intriguing layer of suspense to the narrative.
Indu Lakshmi's directorial vision shines through in "Nila," as she masterfully crafts a character study that is both engaging and empowering. The film expertly avoids clichés and preachiness, opting instead for subtle storytelling and character exploration. The decision to utilize narrative tools, such as point-of-view shots and interactions, adds depth to the storytelling, resulting in a truly immersive experience.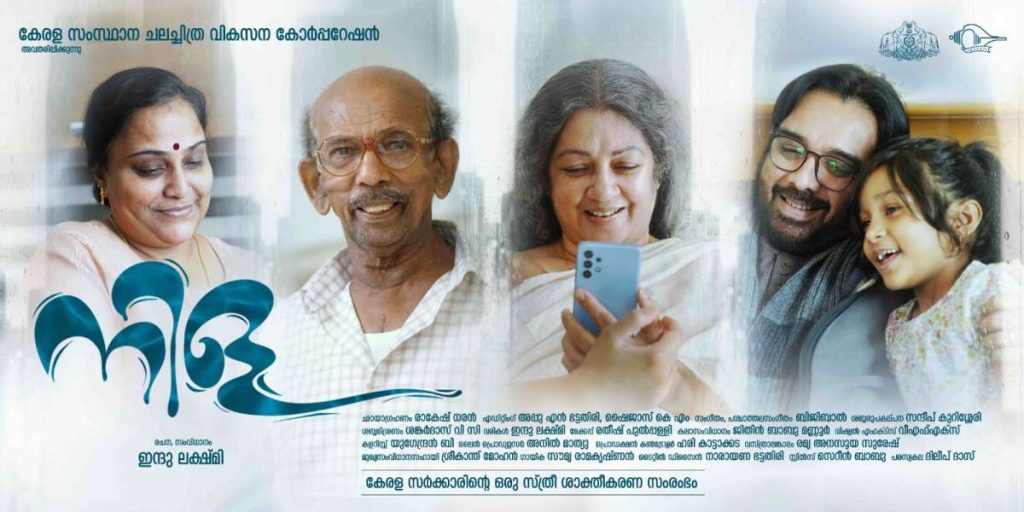 The supporting cast further enriches the film's tapestry. Vineeth delivers a noteworthy performance as Malathy's caring son, Mahi, while Mamukkoya's portrayal of Rahman adds authenticity and warmth to the narrative. Mini IG impresses as the home nurse, infusing the character with the right blend of coldness and detachment.
The movie's technical aspects also contribute to its allure. Jithin Babu Mannur's art direction and Rakesh Dharan's cinematography collaborate seamlessly to create a tangible atmosphere that envelopes Malathy's world. The film's style evokes the essence of acclaimed Malayalam cinema from the '90s, drawing parallels with the works of legendary figures like MT Vasudevan Nair.
While "Nila" traverses political themes and addresses issues faced by women, it does so with subtlety and finesse. The film's dialogues and interactions between characters serve as conduits for these messages, avoiding overt preachiness. Indu Lakshmi's approach keeps the narrative grounded, making the characters' experiences relatable and genuine.
As "Nila" unfolds its narrative, it invites audiences to explore the complexities of human resilience, imagination, and self-discovery. The film's captivating blend of mystery, drama, and empowerment makes it a noteworthy addition to the cinematic landscape. With its strong performances, engaging storytelling, and empowering themes, "Nila" stands as a testament to the potential of women filmmakers and solidifies Indu Lakshmi's place as a director to watch out for.