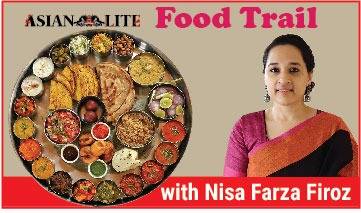 Today's recipe is about squids with a wonderful aroma of spices cooked in ghee and fresh curry leaves. This squid ghee roast is a delightful seafood delicacy that you'll fall in love with!
A selection of spices toasted, freshly ground, and fried in ghee, forms the base of this dish. Squid rings are then cooked to perfection in this flavourful base with curry leaves.
Some delicacies are so special that you only have to try it once to become a lifelong fan. This squid roast carries it's flavour of goodness with a little twist of mine.
Ingredients to boil the squid
Squid – 800gms
Onion – 2 medium (finely chopped)
Tomato- 2 medium (finely chopped)
Green chillies – 2 (finely chopped)
Cumin powder- ½ tsp
Ginger garlic paste-1tsp
Salt – as per your taste
Turmeric – ½ tsp
Ingredients for red masala
Dry red chillies- 4 to 5

Coriander seeds- 2 tbsp

Tamarind – very little
Method for red masala
1.Dry roast the red chillies and coriander seeds for 3 to 4 minutes on low medium flame.
2. After its cooled grind it into paste along with the tamarind.
Ingredients for roast
Soya sauce- 1tbsp
Red chilli sauce- 1 tbsp
Garam masala- ½ tsp
Coriander leaves – 2 tbsp
Garlic pods-3 (finely chopped )
Ghee-  3 tbsp
Curry leaves – handful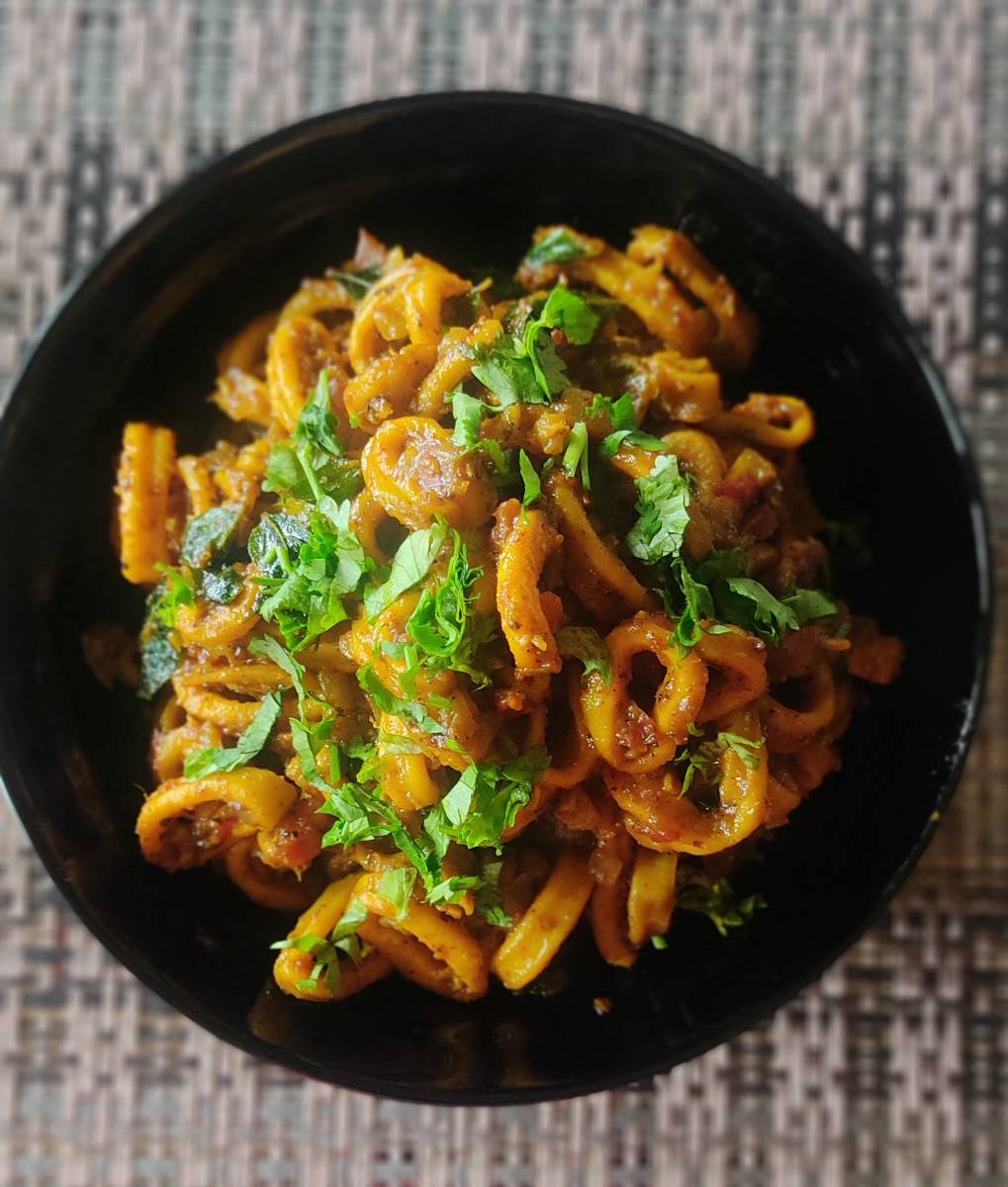 Method
In a heavy bottom pan add the washed and cleaned squid, onion, tomato, green chillies, salt, ginger garlic paste, turmeric powder,  cumin powder.
Add the red masala into it and half a cup of water . Mix everything nicely and keep it to boil in low medium flame. Close and cook it for 15 minutes until the squid is well cooked and the water is dried. Keep it aside
Heat an another pan add ghee and the chopped garlic and curry leaves. Saute for 2 mins
Add the soya sauce red chilli sauce mix it and add the cook squid masala into it. Mix everything nicely check the salt. Cook for 3 to 4 minutes on low medium flame.
Add the garam masala and coriander leaves and give a final mix and switch of the flame.