Pakistan's $350 billion economy teeters on collapse, burdening urban low-income residents. Escalating inflation, driven by soaring energy costs, prompts migration to rural areas or Europe, with Pakistan ranking third among irregular migrants via the central Mediterranean route. A mix of factors, including the pandemic and recent floods, worsens economic turmoil, intensified by upcoming elections. Citizens demand targeted subsidies and tax relief amid chaotic relief efforts. Exiled leaders like Nawaz Sharif propose remedies, while the World Bank warns of urgency, challenging entrenched interests. Pakistan's fate has regional repercussions for India, China, and Russia, as a distressed population faces an uncertain future.…. writes Jalis Akhtar Nasiri
Pakistan's struggling $350 billion economy is currently undergoing a severe downturn, marked by sluggish growth, a depreciating currency, and escalating costs. The brunt of this crisis is primarily borne by the urban low-income population. As a result, many have opted to migrate or relocate their families to their native villages, where the support of familial networks and resources allows for a more affordable standard of living. Yet others are making desperate bids to leave the country and somehow migrate to Europe. In recent months, the number of Pakistanis undertaking these journeys has risen due to the nation's economic turmoil. This information is based on insights from over a dozen migrants and their families, as well as experts and data analysed by Reuters. Some of them were on a boat which had been carrying hundreds of such unauthorized immigrants into Europe and which sank off Greece in June earlier this year.
Between January and May, the European Union's external border saw 102,000 irregular migrant detections, marking a 12% increase from the previous year and the highest number since 2016, as reported by Frontex, the EU's border and coast guard agency. The central Mediterranean route via Libya, mainly towards Italy and Greece, experienced a near doubling of crossings, constituting approximately half of the total detections.
Notably, Pakistanis currently rank third in terms of nationalities registered in Italy from Libya, following Egyptians and Bangladeshis, as per a Frontex spokesperson's communication with Reuters via email. Among the detections from January to May this year, 4,971 individuals were from Pakistan, representing a record high for the country on the central Mediterranean route in a single year, based on Frontex data dating back to 2009.
Pakistan heavily depends on imported oil, gas, and various commodities, like other developing countries. The country has faced significant challenges due to the impact of the COVID-19 pandemic, the global economic slowdown following the conflict in Ukraine, and the floods last year, which inundated a third of its territory.
Surging fuel and energy costs drove inflation to 31.4% in September, marking a significant rise from 27.4% in August. Despite this, the newly appointed caretaker government, which assumed power in August, faces limited options to control the escalating prices.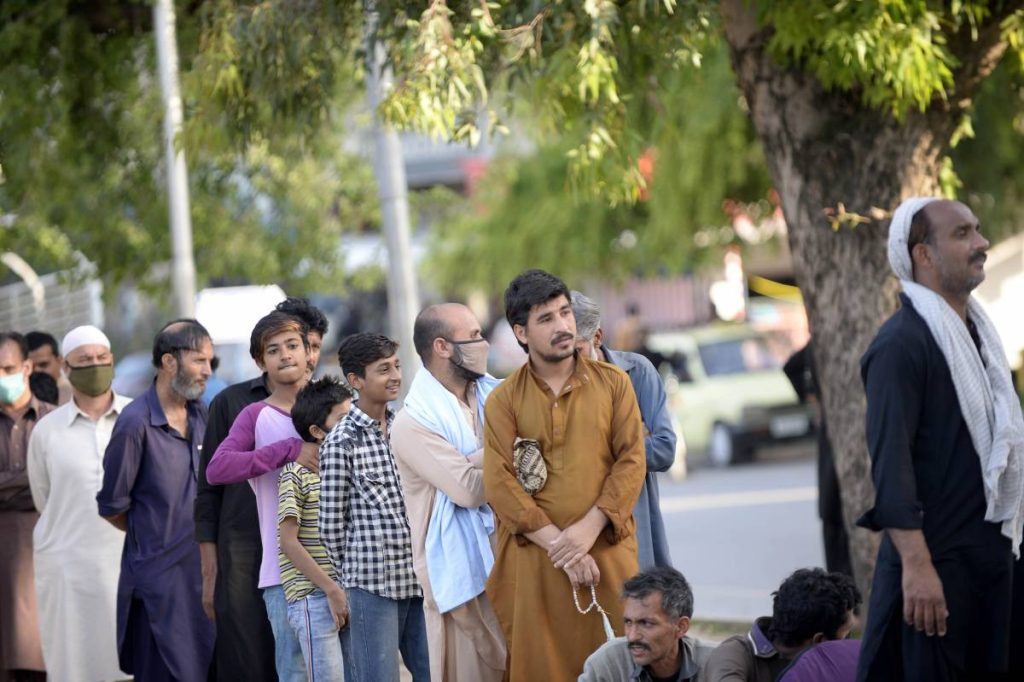 Last July, the International Monetary Fund approved a $3 billion loan program, preventing a sovereign debt default. However, the associated reforms linked to the bailout, which include relaxing import restrictions and eliminating energy and fuel subsidies, have further intensified the inflationary pressures. The upcoming national election scheduled for January is intensifying the economic crisis due to escalating political tensions. With no apparent respite, an increasing number of people in this nation, comprising approximately 240 million individuals, are reducing expenses by returning to their villages.
According to policy experts, the government ought to aid impoverished families by reducing short-term taxes like sales levies while implementing a focused subsidy program. This strategy could contribute to the reduction of the fiscal deficit. "If even a part of the untargeted subsidy to energy (among others) can be targeted, it would make a big difference," said Haris Gazdar, director of the Collective for Social Science Research in Karachi.
Gazdar noted that although the current reverse migration trend might not yield immediate economic consequences, the potential long-term issues could involve children being withdrawn from schools, among other challenges. He emphasized the importance of Pakistan studying systems in countries such as the United States and neighbouring India. In the US, individuals receive social security benefits upon job loss, while in India, citizens can participate in rural work projects and obtain a minimum wage for up to 100 days annually.
During March and April, the Pakistan government established various distribution centres nationwide, offering affordable or free flour to alleviate the financial strain caused by soaring prices and persistent economic challenges. Regrettably, the well-intentioned effort led to chaos in some regions, resulting in stampedes that claimed lives and caused injuries. This starkly highlights the perilous lengths to which Pakistanis are going to secure something as fundamental as a bag of flour, underscoring how escalating food and essential commodity costs are fuelling desperation and affecting the populace.
According to local media, Pakistan is facing a critical moment where it must choose between persisting as a backward nation with 40 percent of its population living below the poverty line, controlled by a select few influential military, political, and business figures, or altering its policy trajectory towards a promising future.
Dawn reported that the World Bank issued a warning before the upcoming election cycle, urging the new administration to make prompt decisions. They emphasized that while international lenders and development partners could provide advice and some funding based on global successes, crucial decisions and adjustments must ultimately be made domestically.
Najy Benhassine, the World Bank's Country Director for Pakistan, suggested that this could be a crucial moment for Pakistan to adjust its policies. During a news briefing reported by Dawn, he presented a series of policy notes for open deliberation and finalisation before the incoming government takes charge. Benhassine emphasized that Pakistan is currently grappling with both a human resource capital crisis and an economic downturn.
According to an overview of the 'Reforms For a Brighter Future: Time to Decide' document released by Mr. Benhassine, policy determinations are significantly influenced by powerful interests, including those of the military, political, and business leaders. He also highlighted the array of economic challenges faced by Pakistan, such as inflation, escalating electricity prices, extreme climate disturbances, and insufficient public resources to support both development and climate adaptation.
Pakistan has been grappling with a multitude of economic challenges, encompassing inflation, escalating electricity costs, extreme climate fluctuations, and insufficient public funds to support both development and climate adaptation. This is happening while the nation stands as one of the most susceptible to the impacts of climate change. Pakistan's progress in terms of human development significantly lags behind that of the rest of South Asia, nearly matching that of several countries in Sub-Saharan Africa. The repercussions of these challenges are disproportionately endured by girls and women, and around 40% of children under five years old suffer from stunted growth. Additionally, Pakistan holds the dubious distinction of having the world's largest number of out-of-school children, reported Dawn.
The country's growth model has led to recurrent balance of payments crises triggered by unsustainable fiscal and current account deficits, necessitating subsequent painful contractions, which in turn have dampened growth, reduced certainty, and undermined investments, as per the same report.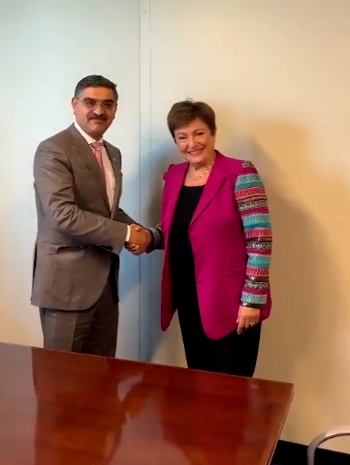 Pakistan's stability now hinges on its deepening economic turmoil. With soaring inflation, political discord, and an upsurge in terrorism, the nation faces the looming threat of default due to its substantial external debt obligations. The strain has been compounded by the collapse of the $6.5 billion International Monetary Fund (IMF) program initiated in 2019, as the IMF remains dissatisfied with Pakistan's commitment to reform and its ability to secure funds to meet external financial needs.
A crisis in Pakistan could significantly affect the neighbouring region, potentially leading military leaders to exploit tensions with India, as seen in the past. Instigating a Kashmir conflict or encouraging cross-border attacks may force India to react, escalating the situation. Moreover, Pakistan's dependence on China is expected to increase, though Beijing's capacity to provide financial aid or debt relief might have limitations, potentially leading to demanding concessions from Islamabad.
Consequently, granting China extended access to strategic Pakistani ports and military facilities, possibly even during wartime, would consolidate China's military presence in the western Indian Ocean. Additionally, Russia might also seek a stronger foothold in the area, considering its growing defence cooperation with Pakistan and expansion plans in the region, including the establishment of naval bases.
Acknowledging the future challenges, it becomes evident that a weak and unstable Pakistan would not serve the interests of any party, especially considering the projected population growth. While containing Pakistan's internal issues might seem plausible, historical precedents suggest otherwise.
(Dr Jalis Akhtar Nasiri is an accomplished scholar with doctorate from JNU, New Delhi)