As per details, Chaudhry was arrested from outside his residence during the early hours of Wednesday in Lahore….reports Asian Lite News
Pakistan's former Information Minister Fawad Chaudhry was on Wednesday arrested in Lahore after being declared as an absconder by the Election Commission of Pakistan (ECP).
The poll body had been summoning Chaudhry, PTI chairman Imran Khan and former Finance Minister Asad Umar to appear before it in the contempt of ECP case.
Despite three dates of hearing and corresponding notifications to the respondents, none of them appeared before the ECP, prompting them to declare all three as absconders and issue arrest warrants against them.
The ECP case is focused on charging the former Prime Minister, Chaudhry and Umar for inciting violence against a constitutional institution.
As per details, Chaudhry was arrested from outside his residence during the early hours of Wednesday in Lahore.
According to an FIR registered by an official of the ECP at Islamabad's Kohsar Police Station, he is accused of threatening the ECP, its electoral body's member and their families.
Chaudhry's brother also confirmed the arrest from Lahore.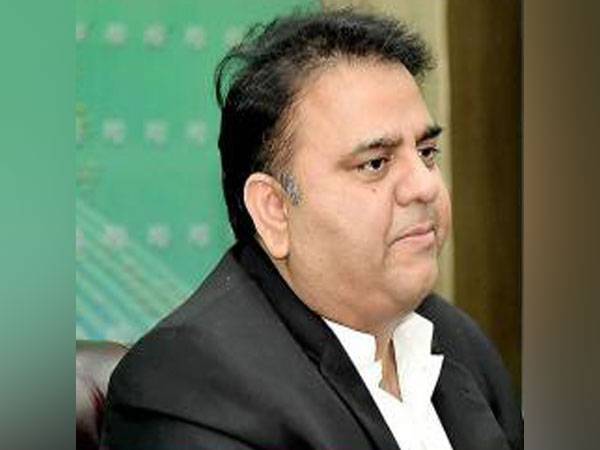 "He was taken away in four cars that did not have any number plate at 5.30 a.m. We are still unaware of Fawad's location. We are not being given any detail of the FIR registered against him. His arrest is illegal and we will fight it battle in court," said Faisal Chaudhry, a prominent lawyer.
As per the latest details, Fawad Chaudhry was presented before a court in Lahore Cantt, which has allowed authorities to transport him to Islamabad as the FIR is registered in the federal capital.
Fawad's wife has called on the Chief Justice of Pakistan (CJP) to take suo moto notice of the arrest, while his arrest has prompted Imran Khan to announce another round of protests against what he terms as an illegal and planned series of arrests of senior leaders of his party.
On the other hand, the PTI legal team has filed a separate petition in the Lahore High Court (LHC) terming Fawad Chaudhry's as illegal and unlawful.
The petition has nominated Punjab government, provincial police officer, counter-terrorism department, deputy inspector general of police and station house officer of Defence , as respondents in the case.
Speaking to the media outside the Lahore Cantt court after his arrest, Fawad Chaudhry said that "those who arrested him should be ashamed of themselves".
"They have deployed so much police as if they are escorting James Bond. The police has kept me in the category of terrorists."
The arrest is the first major one after Imran Khan dissolved his provincial assemblies in Punjab and Khyber Pakhtunkhwa, which is now being widely believed as a wrong move.
Imran Khan's announcement to send his members, whose resignations had not been accepted by the speaker of the National Assembly, and use them to seek a vote of confidence from Prime Minister Shehbaz Sharif, also backfired as the Speaker, who had accepted 11 resignations in the start, which was followed by 35 more, now accepted the remaining 43 resignations as well, leaving only 2 PTI members along with defected members in Parliament.
Analysts say that the coming days will become more difficult for Imran Khan as after dissolution of provincial assemblies, he will have to face multiple challenges by the ruling government on the political and legal front.