Jaishankar was speaking in the presence of Lars Løkke Rasmussen, Minister of Foreign Affairs of Denmark, and Jan Lipavský Minister of Foreign Affairs of the Czech Republic…reports Asian Lite News
Green transition is one of the core agendas of India's G20 presidency, said External Affairs Minister S Jaishnkar on Tuesday at the inaugural session of the CII India-Europe Sustainability Conclave.
"Electric vehicles, as Minister Rasmussen (His Danish counterpart) noted, will be the next big thing for a green transition of India's urban landscape," he said, adding, "Green transition is also the core of our sustainability goals and it is enshrined in our agenda for the G20 presidency, and in fact, Prime Minister Modi's LiFE Initiative adds the dimension of individual responsibility and ownership of our environment, in the synergy with India's declared climate and environmental goals."
He was speaking in the presence of Lars Løkke Rasmussen, Minister of Foreign Affairs of Denmark, and Jan Lipavský Minister of Foreign Affairs of the Czech Republic. The Conclave focuses on the strategic role of the India-Europe partnership in changing the geo-political scenario, strengthening bilateral engagements, and discussions on emerging economic opportunities.
"Promoting green financing is the ignition for any long-term result-oriented outcome. India is today one of the leading countries in climate change mitigation commitments and environmental protection- a low carbon development strategy lays out the path to a carbon-neutral economy while taking into account specific development, we have the 3rd biggest renewable energy capacity in the world Without stressing on our ambitions nationally determined contributions let me say that we will reach on our goals even earlier," said Jaishankar.
Earlier in the day Jaishankar tweeted the details of his meeting with his Danish counterpart. "Good to meet FM of Denmark @larsloekke today morning. Discussed our bilateral partnership which is growing from strength to strength. Also exchanged views on the state of the world. It calls for intensifying our cooperation," he tweeted.
The conclave comes against the backdrop of  Denmark's Crown Prince Frederik André Henrik Christian and Crown Princess Mary Elizabeth's four-day stay in India, beginning Sunday.  It is the first visit to India from the Danish Royal family in two decades. The two are visiting India at the invitation of Vice President Jagdeep Dhankhar, according to the Ministry of External Affairs (MEA).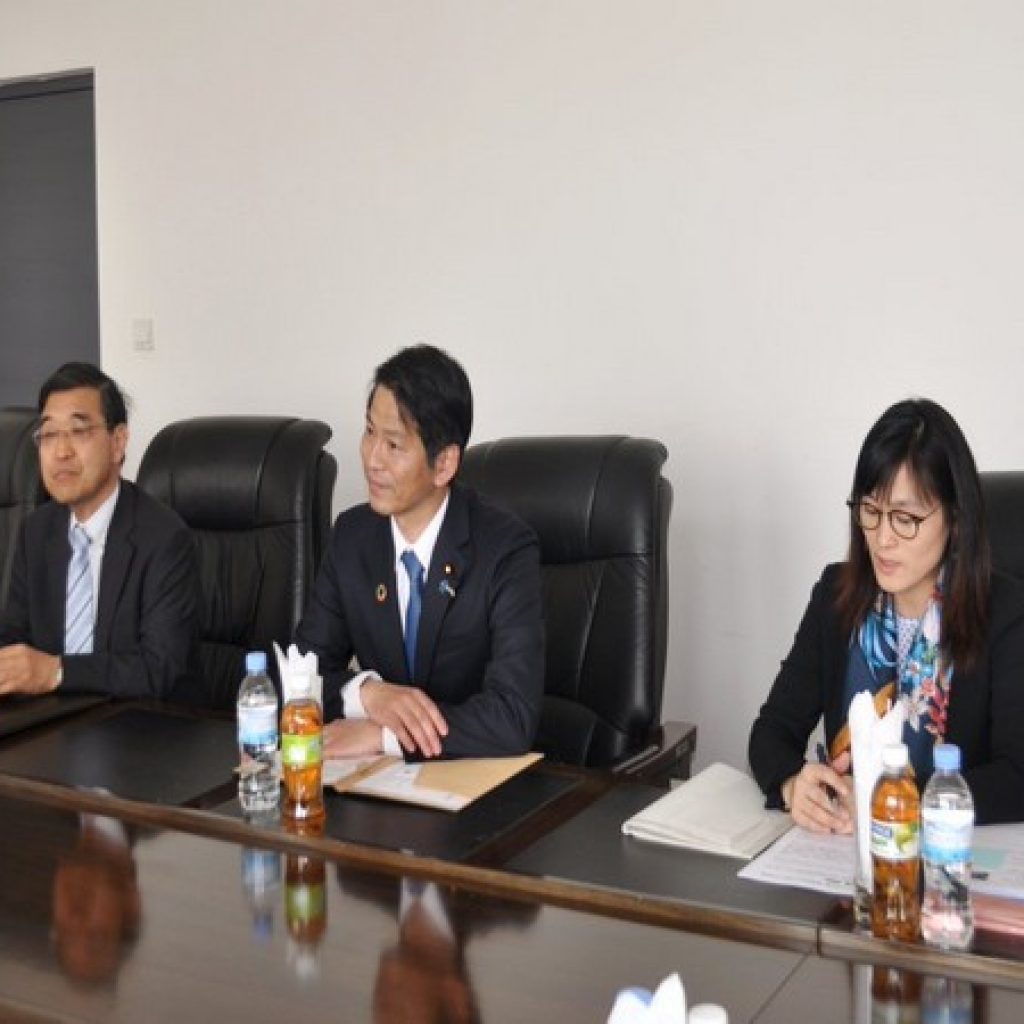 Japan's deputy Foreign Minister to participate in G20 meet
Deputy Foreign Minister Kenji Yamada is scheduled to visit New Delhi, India, to attend the G20 Foreign Ministers' Meeting from March 1 to 3, read Japan's Ministry of Foreign Affairs press release.
"At this meeting, we will take our position and efforts as Japan, the G7 presidency, on important issues in the current international situation, such as multilateralism, food and energy security, and development cooperation, as Russia's invasion of Ukraine continues," said Kenji. The development comes after Japanese Foreign Minister Yoshimasa Hayashi skipped G20 meeting due to a scheduling conflict with a Diet (Japan's parliament) session.
The news sparked criticism from lawmakers and members of the public on social media, who said it was a lost opportunity to show leadership as Japan prepares to host the Group of Seven summit in May.
Prime Minister Narendra Modi visited Japan in September to attend the state funeral for former Japanese counterpart Shinzo Abe and also held talks with his successor Fumio Kishida.
"It's a regrettable decision that means forfeiting a chance to emphasize the importance of the rule of law to the developing countries that take part in G-20," Goshi Hosono, a ruling Liberal Democratic Party lawmaker said on Twitter.
Bolstering ties with India has been a priority for the Kishida government as it seeks partners beyond its sole treaty ally, the US, to counter security threats posed by the likes of China.
The G20 Foreign Ministers Meeting (FMM) is scheduled to take place in physical format from March 1-2, 2023 in New Delhi under India's presidency.
The New Delhi meeting will be attended by Russian Foreign Minister Sergey Lavrov, US Secretary of State Antony Blinken and UK Foreign Secretary James Cleverly, China's Foreign Minister Qin Gang, Australian Foreign Minister Penny Wong.
Prime Minister Modi is expected to address the foreign ministers of the member countries of G20 and he will talk about India's growing influence globally. (ANI)