Europe has imported six times the fossil fuel energy from Russia that India has done, says External Affairs Minister…reports Asian Lite News
External Affairs Minister S Jaishankar has taken a jab at Europe once again and said that Europe has imported six times the fossil fuel energy from Russia that India has done and that "if a $60,000-per-capita society feels it needs to look after itself, and I accept that as legitimate, they should not expect a $2,000-per-capita society to take a hit."
A New York Times report titled as "Russia's War Could Make It India's World" stated that the Ukraine war's compounding effects have fueled the country's ascent. Global supply chains are reducing the risk by diversifying toward an open India and away from China's surveillance state. India is relatively insulated from economic turbulence by its huge domestic market.
The report quoted Jaishankar as saying "world order which is still very, very deeply Western" is being hurried out of existence by the impact of the war in Ukraine, to be replaced by a world of "multi-alignment" where countries will choose their own "particular policies and preferences and interests."
"I would still like to see a more rules-based world. But when people start pressing you in the name of a rules-based order to give up, to compromise on what are very deep interests, at that stage I'm afraid it's important to contest that and, if necessary, to call it out," Jaishankar said.
Earlier in December, Jaishankar defended India's stance on importing crude oil from Russia, and said that it's a sensible policy to go where we get the best deal in the interest of the Indian citizens.
The minister expressed "concern" over the "stability and affordability of energy markets" due to energy caps on Russian energy imposed by the West.
"We don't ask our companies to buy Russian oil, we ask them to buy what's the best option they get. It depends on the market, it's a sensible policy to go where we get the best deal in the interest of the Indian people," Jaishankar said while addressing the Rajya Sabha on the first day of the winter session of Parliament.
The war in Ukraine which started in February has had a significant impact on global food security and has led to a sudden increase in crude prices following western sanctions on Moscow.
During his assessment of global oil prices, Jaishankar has been saying that oil and gas prices are unreasonably high throughout the world.
According to him, Europe was buying more oil from the Middle East countries which were Asia's traditional suppliers, however, now it was diverted to Europe.
Earlier in November, during a joint press conference along with Russian Foreign Minister Sergey Lavrov in Moscow Jaishankar said that India's relationship with Russia has worked to its advantage and New Delhi would like to keep that going. He reaffirmed strong ties with Moscow, describing the country as a steady and time-tested partner.
India has been reiterating time and again that its oil imports will be determined by its national interest and its large consumer base. (ANI)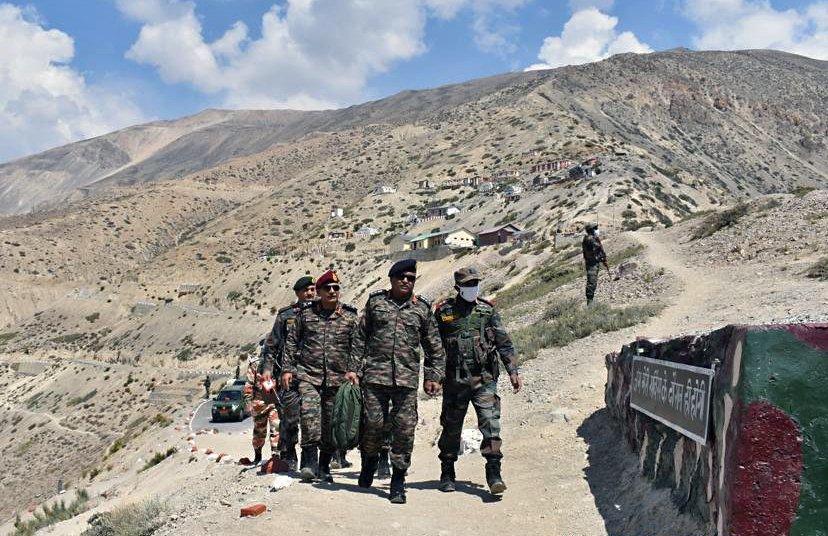 'China has unilaterally tried to change LAC'
External Affairs Minister, S Jaishankar on Monday lambasted China for trying to unilaterally change the Line of Actual Control (LAC).
In an interview with the Austrian ZIB2 podcast, a daily news magazine of ORF television, Jaishankar said, "We had an agreement not to unilaterally change the LAC, which they have tried to unilaterally do. So there is, I think, an issue, a perception that we have which derives directly from our experiences." The Galwan Valley and Pangong Lake in the west of the LAC, have hosted flashpoints in recent years. In the east Tawang was the site of the latest India-China scuffle.
"I think there's a larger concern based on our experiences. The concern is that we had agreements with China not to amass forces in our border areas, and they have not observed those agreements, which is why we have the currently tense situation that we do," he said.
Recently, India and China held the 17th Round of Corps Commander Level Meeting at the Chushul-Moldo border meeting point on the Chinese side on December 20 and agreed to maintain security and stability on the ground in the Western Sector.
Speaking about China trying to change the status quo, he said that China may blame India for not following the agreements, however, the satellite pictures could clearly show who was at the fault.
"Now, where else the status quo may change or not change? I would hesitate as a foreign minister to predict publicly. I may have my own views and assessments, but I certainly can share my experience. And my experience is that written agreements were not observed and that we have seen levels of military pressure, which, in our view, has no justification. China would say the opposite. They would say that India had not obeyed different agreements. But obviously, no, I think it's difficult for China to say that. For this reason, the record is very clear, because today there's a lot of transparency. You have satellite pictures. If you see who moved the forces to the border areas first, I think the record is very clear. So it's very difficult for China to say what you suggested they could," said Jaishankar.
Commenting on India which is likely to overtake China as the most populous country, and its place in world politics, Jaishankar said, "India will probably overtake China as the world's most populous country within this year. Is this fact of any political significance to India, or is it just a mere statistic? You know, we'll know that when we reach there, won't we? Because we have never used numbers in that manner. Maybe other countries have. I would still say it is a statistic to a large extent," to ZIB2. (ANI)