In its year-end review report, the Union Home Ministry has stated that around 22 lakh tourists visited the union territory in 2022…reports Asian Lite News
The Union Home Ministry has claimed that Jammu and Kashmir has become a hotspot for tourists, instead of terrorists in 2022, with a reduction of 54 per cent in terror incidents.
In its year-end review report, the MHA stated that around 22 lakh tourists visited the union territory in 2022. In 2018, 417 terror incidents were reported, which was reduced to 229 in 2021. While 91 deaths of security forces were registered in 2018, the toll came down to 42 in 2021.
According to the report, there has been a decrease of about 54 per cent in terrorist incidents, 84 per cent in the deaths of security forces and about 22 per cent in the recruitment of terrorists in J&K.
The Ministry stated that earlier six lakh tourists visited J&K annually, which has increased to 22 lakh, resulting in more employment opportunities for the locals.
The MHA claimed that no incidents of stone pelting were recorded as the Narendra Modi-led government moved on the path of development with determination.
The Home Ministry had earlier said that democracy in the valley was limited to only three families, 87 MLAs and 6 MPs, but Modi linked 30,000 people to democracy and made it reach village sarpanches, BDC members and district panchayats.
It has also been claimed that only Rs 15,000 crore was invested during the 70 years of rule of the three families, while the Modi government invested Rs 56,000 crore in three years.
According to the report, under the PM's Development Package, work was done on 63 hydropower projects costing Rs 80,000 crores. The Kiru project is under construction at a cost of Rs 4,287 crore.
Home Minister Amit Shah either inaugurated or laid the foundation stones of 240 development projects worth Rs 2000 crores in Srinagar, on October 5, 2022.
The Gujjar-Bakarwal and Pahadi communities did not get reservation in jobs, education and elections earlier, due to Article 370, but have benefitted in these aspects after its abrogation.
The report stated that the security forces had complete control over terrorism under the Modi-led government.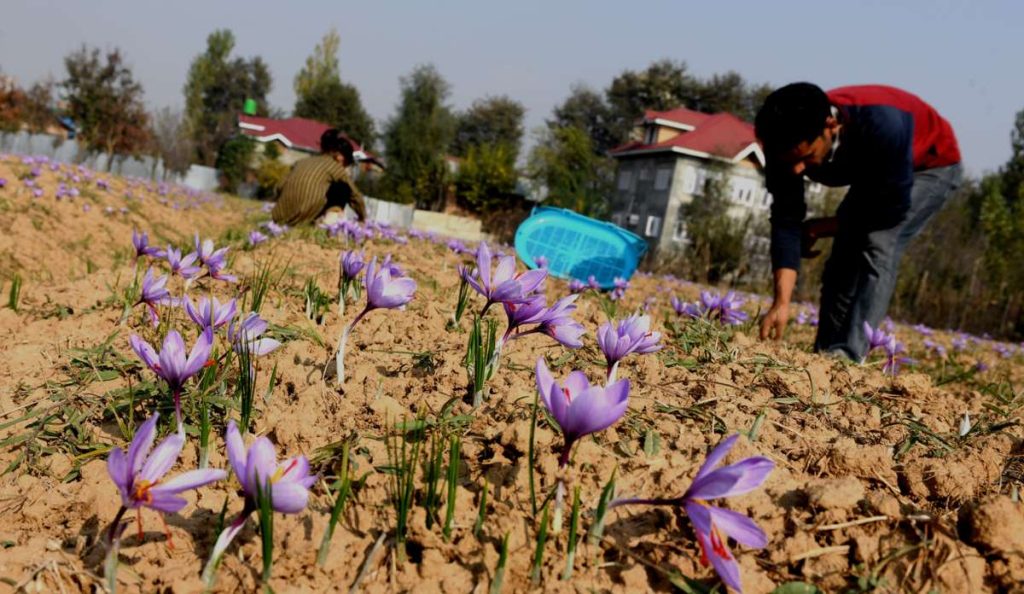 Panel to oversee preparations for G20 meeting in J&K
The Jammu and Kashmir administration has constituted a 16-member committee to oversee the preparations for a G20 meeting in the union territory.
Financial Commissioner (Additional chief secretary), home department, Raj Kumar Goyal was nominated as the chairman of the panel, which also included Director General of Police Dilbag Singh as one of the members, according to an order issued by Secretary, General Administration Department, Piyush Singla.
Ten Indian Administrative Service (IAS) officers, three Indian Police Service (IPS) officers, two Indian Revenue Service (IRS) officers and one J-K Administrative Service (JKAS) officer were included in the committee, which was constituted in view of the visit of officials from G20 participating countries to the union territory.
Jammu and Kashmir Lt Governor Manoj Sinha had said the planned G20 meeting in Srinagar will be held in a secured and peaceful atmosphere and showcase Jammu and Kashmir in a right perspective.
The Jammu and Kashmir administration had also requested a similar event for Jammu.
The other members of the committee include Special Director General of Police, criminal investigation department, Rashmi Ranjan Swain, principal secretaries of Jal Shakti department Shaleen Kabra, Housing and Urban Development Department Dheeraj Gupta, Industries and Commerce Prashant Goyal, Public Works Department Shailendra Kumar, Power Development Department H Rajesh Prasad and Higher Education Department Alok Kumar.
Additional Director General of Police (Security) Shiv Darshan Singh Jamwal, Commissioner Secretary of department of forest, ecology and environment Sanjeev Verma, Divisional Commissioner, Kashmir P K Pole, administrative Secretary, tourism department Sarmad Hafeez, administrative secretary, culture department, Zubair Ahmad, Commissioner Srinagar Municipal Corporation Athur Aamir Ul Shafi and vice chairman J-K Lake Conservation and management authority, Bashir Ahmad Bhat were the other members of the committee.
India is expected to host over 200 G20 meetings during its yearlong Presidency of the influential group which will culminate with an annual summit on September 9 and 10 next year.
The G20 or Group of 20 is an intergovernmental forum of the world's major developed and developing economies.
It comprises Argentina, Australia, Brazil, Canada, China, France, Germany, India, Indonesia, Italy, Japan, the Republic of Korea, Mexico, Russia, Saudi Arabia, South Africa, Turkey, the UK, the US, and the European Union (EU).