The newly discovered Bhola North-2 Appraisal Well has probable gas extraction of over 20 million cubic feet per day….reports Asian Lite News
Bangladesh has discovered a new natural gas reserve in the southern part of the country with the possibility of a significant amount of fossil fuel in the new structure.

The gas structure in Bhola district has been discovered by the state-run Bangladesh Petroleum Exploration and Production Company Limited (BAPEX), reports Xinhua news agency.

State Minister for Power, Energy and Mineral Resources Nasrul Hamid announced the discovery of the new gas reserve.

According to a statement from his Ministry, the newly discovered Bhola North-2 Appraisal Well has probable gas extraction of over 20 million cubic feet per day.

BAPEX struck gas by digging about 3,428 meters deep.

Petrobangla (Bangladesh Oil, Gas & Mineral Corporation) will dig 46 new exploration, development and work-over wells by 2025, the minister wrote on his Facebook page.

Also, the Minister stressed the need for continuing exploration for natural gas in the South Asian country.

Over the last few years, BAPEX discovered about a dozen small- to medium-sized fields.

The biggest field so far is in Bhola, an offshore island covering an area of 3,403.48 sq km and about 205 km south of the capital Dhaka, which boasts hundreds of billions of cubic feet of reserves.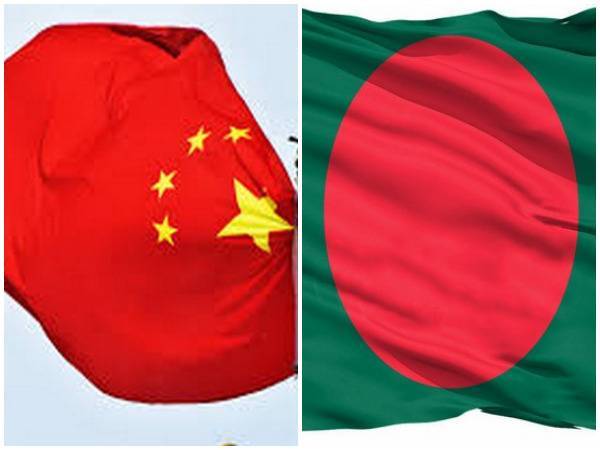 B'desh may overtake China
As China witnessing a decrease in its share of trade due to economic slowdown due to Covid implications, Bangladesh may overtake it as the source of most of the European Union's (EU) apparel, reported The Daily Star.
According to Ahsan H Mansur, Executive Director of the Policy Research Institute, primarily it will be for the shortage of skilled labour (China's demography as its population is decreasing) and secondly for Bangladesh producing high-end value-added garment items, that it may overtake China with regard to exports to the EU in the near future. Even though China continues to hold the title of being the largest apparel supplier to the EU, the penetration of Bangladeshi garment items has been growing with rising demand for basic and value-added garments, reported The Daily Star.
Apparel shipments to the EU from Bangladesh grew by 41.76 per cent in the January-October period of last year to USD 19.40 billion, helping to retain its position as the second largest garment exporter to the world's largest trade bloc after China.
China has been losing its global apparel market share over the last couple of years mainly because of a shortage of skilled workforce, withdrawal of foreign investments and an increase in production costs, reported The Daily Star.