Bangladesh offered to supply humanitarian aid worth 14 million takas (roughly $145,000) to flood-hit Pakistan…reports Asian Lite News
Pakistan has rejected Bangladesh's offer to supply humanitarian aid worth 14 million takas (roughly $145,000) as the country continued to suffer great loss during monsoon flooding, according to local media.

On September 1, Bangladesh's Ministry of Disaster Management and Relief reportedly allocated funds for 10 tonnes of biscuits, 10 tonnes of dry cakes, 1,00,000 water purification tablets, 50,000 packets of oral saline, 5,000 mosquito nets, 2,000 blankets, and 2,000 tents to be sent to Pakistan.

However, it remains to be seen whether Islamabad would accept the friendly and humanitarian Bangladeshi gesture, Khaama Press reported.

According to Bangladeshi Prime Minister Sheikh Hasina, the Awami League government had always been generous towards humanity and that the authorities concerned had been directed to assist in the relief efforts in Pakistan.

"Pakistan Army is reportedly averse to the proposal of aid from Bangladesh as any such relief assistance may undermine Pakistan's global image," she said as per local media.

Pakistan fears that floods might have caused over $40 billion in economic losses and damages as the National Flood Response Coordination Centre (NFRCC) dismissed the initial assessment of $18 billion, Express Tribune reported.

The $40 billion losses were flagged in a flood response centre meeting during discussion on an interim report titled "An Early Assessment of Flood Impact on Pakistan's Economy", presented by the Ministry of Finance.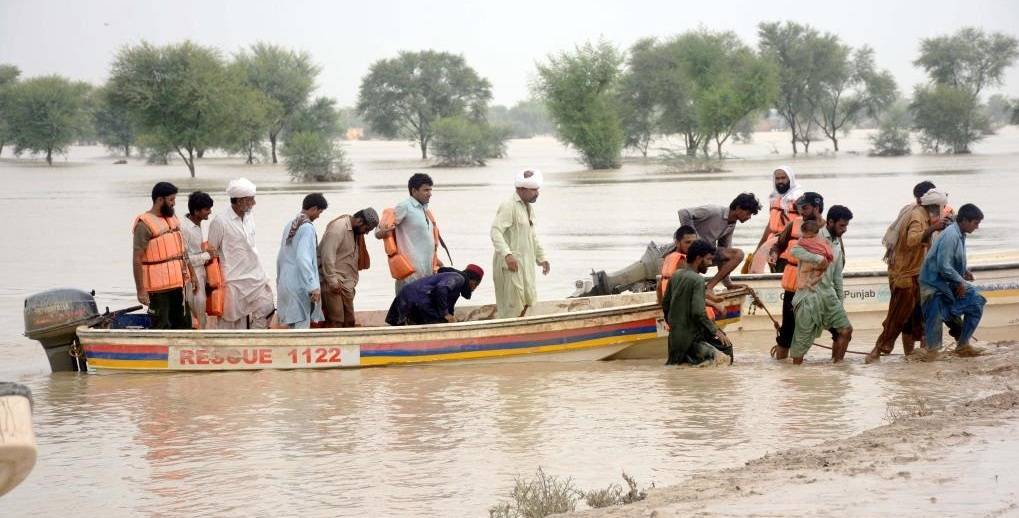 5 more killed in 24 hrs
 At least five people were killed and one was injured in heavy monsoon rain-triggered flash floods in the last 24 hours in Pakistan, the National Disaster Management Authority (NDMA) said.

Two children and a woman were among those who lost their lives in separate flood-related incidents, according to an NDMA report released on Wednesday evening.

The country's southwestern Balochistan province was the worst-hit region with three killed, followed by the northwest Khyber Pakhtunkhwa province which reported two deaths, the report said.

Moreover, 5,091 houses were destroyed, 10,336 livestock animals perished and 300 km-long roads were damaged in different parts of Pakistan, it added.

The total death toll in Pakistan from this season's monsoon rains and floods since mid-June has risen to around 1,486, along with 12,749 injured, the NDMA said.

The NDMA further added that 179,281 people have been rescued and 546,288 others are currently living in camps, Xinhua news agency reported.

Rescue and relief operations by the NDMA, other government organisations, volunteers and non-governmental organisations were underway in the flood-hit areas.