A reply to hate with love, forgiveness …. Anasudhin Azeez reviews A Reply to Hate: Forgiving my attacker by Dr Nasser Kurdy and David Tucker
Forgiveness, it is said, won't change the past but it definitely changes the future. Dr Nasser Kurdy epitomises this adage. An imam, surgeon, tutor at the University of Manchester, Chaplin of Trafford Mayor at ceremonial events, and a pillar of the community at Hale Barns, Dr Kurdy is a man of many positives.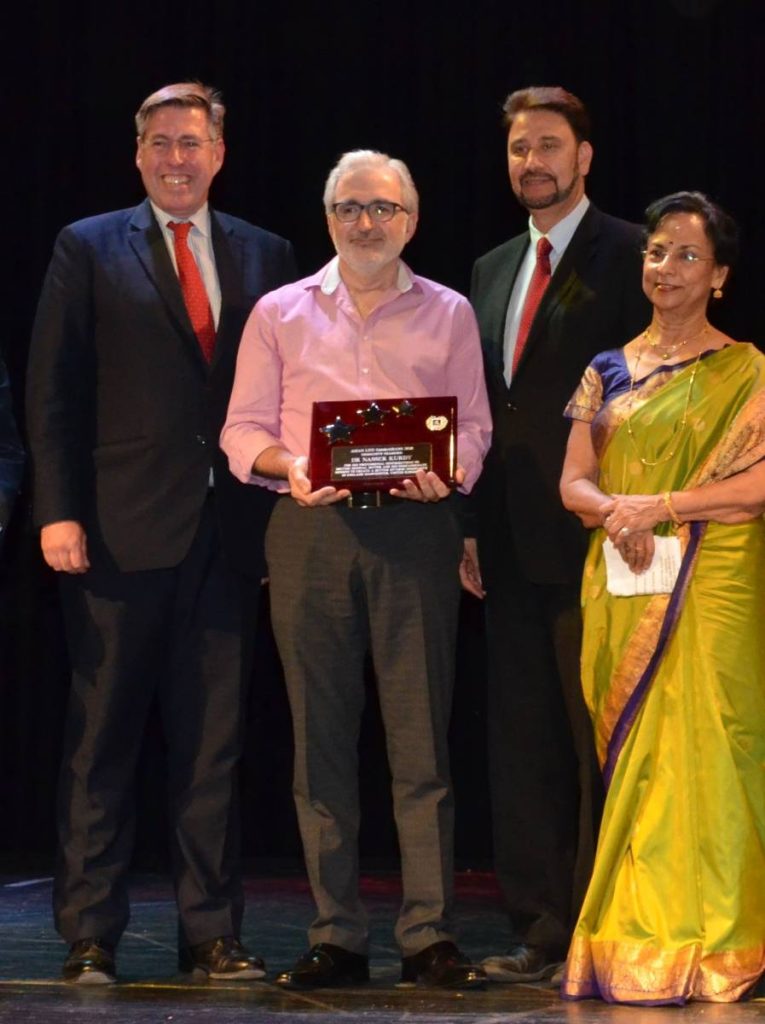 But his life took a turn on September 24, 2017, when he was stabbed in the neck by Ian Rooke outside the Altrincham mosque. The 5-centimeter-deep wound had missed his jugular by a whisker. The incident left a deep psychological wound not only for Kurdy but also on his immediate family, neighbourhood, and the Muslim community.
But, for Dr Kurdy, the incident was an opportunity to take stock of his life. His journey from Syria to Britain through Jordan, Kuwait, Lebanon, and the struggles to find a foothold in an alien nation was by itself a battle like his trysts with life and death.
He gained strength from his faith and decided to forgive the attacker! The book "A Reply To Hate," written by Dr Kurdy with David Tucker summarises the journey of a 'foreign' boy from Syria who grew to become a top-notch orthopaedic surgeon and a model British citizen. He always put the community first. He got a big heart to worry about the ripple effect the attack will create in the community. Despite the trauma, he came forward to stem the rot. The book summarises that effort.
The attacker Ian Rooke was charged and jailed for five years and four months after he admitted wounding with intent. He had a criminal record and suffers from mental health issues.
Dr Kurdy's compassion and forgiveness hit the headlines when he hugged Rooke's mother inside the court and said, "For me, forgiveness is not saying that what happened is acceptable, it never is. The harm can never be undone. Forgiving is about reconciling with yourself that you've been afflicted by a calamity, and you need to find a way to separate the pain of the calamity from the anger and hate towards the perpetrator."
Dr Kurdy also found solace in the faith which guided him to forgive his attacker. He wrote, "When you are a victim of violence it can really shock you to the core. You just don't seem to have the power or the will to fight it and you can easily resign yourself to being a victim. It is not unusual or unnatural to feel like that, especially early on after the violence. Depression, anxiety, why me! All these are perfectly normal things. However, I honestly believe that because of my forgiving the person who attacked me, the greatest impact on me was that I never experienced these feelings. That predictable change did not materialise."
Instead of becoming the stab victim of a patient with physiological issues, Dr Kurdy opted to set an example by changing the narrative. "The strength in forgiveness is that it is more powerful than the original insult," he wrote.
Dr Kurdy's life experiences, his commitment to his profession, family values and his deep belief in Islam helped him to reach that decision. In this highly charged era of Islamophobia and anti-semitism, Dr Kurdy's tryst with near-death experience showed an example to tame the demon.
The book also contains statements from friends and family members. His wife Syrsa, eldest daughter Assma and eldest son Oaiss share the impact of the attack on them. Saima Alvi, Shahyda Chaudhry, Haitham Nadeem, and Rabbi Amir Ellituv have also contributed.
Dr Kurdy also launched a forum called I4GiveH8 to stem the knife crime and violence. The forum provides "leadership and strategic direction in tackling hate and extremism promoting cohesion using survivors and experts who have direct experience."