US intelligence shows that Chinese President Xi Jinping has instructed his nation's military to "be ready by 2027" to invade Taiwan…reports Asian Lite News
In a startling revelation of intelligence input, the US Central Intelligence Agency (CIA) Director William Burns claimed that Beijing is still determining whether its potential invasion of Taiwan would be successful.
He said that US intelligence shows that Chinese President Xi Jinping has instructed his nation's military to "be ready by 2027" to invade Taiwan. However, he might be harbouring doubts about his ability to do so, given Russia's experience in its invasion of Ukraine – it is likely to intensify doubts among Chinese leader Xi Jinping and top military officials about the success of the Chinese military invading Taiwan.
In a television interview that aired on February 26, Burns said, "we do know, as has been made public, that President Xi has instructed the PLA, the Chinese military leadership, to be ready by 2027 to invade Taiwan, but that does not mean that he has decided to invade in 2027 or any other year as well".
"I think our judgement at least is that President Xi and his military leaders have doubts today about whether they could accomplish that invasion," he said. However, the US must take "very seriously" Xi's desire to ultimately control Taiwan, even if military conflict is not inevitable, he added.
Burns said the support from the US and European allies for Ukraine following Russian President Vladimir Putin's invasion of that nation could be a potential deterrent to Chinese officials, but said the risks of a possible attack on Taiwan would only grow.
"I think, as they have looked at Putin's experience in Ukraine, that has probably reinforced some of those doubts," Burns said. "So, all I would say is that I think the risks of, you know, the potential use of force probably grow the further into this decade you get and beyond it, into the following decade as well. So that is something, obviously, that we watch very, very carefully."
Burns believes that since the Russian invasion of Ukraine, the aid of the United States and Europe to Ukraine shows the solidarity of the West, which the Chinese Communist Party may also consider. "I do not think there is a foreign leader who has watched Putin's experience in Ukraine, the evolution of the war, more carefully than Xi Jinping. I think in many ways he was disturbed by what he saw," Burns said. He (Xi Jinping) was surprised by Russia's very poor military performance. I think he was also surprised by the level of solidarity and support for Ukraine in the West."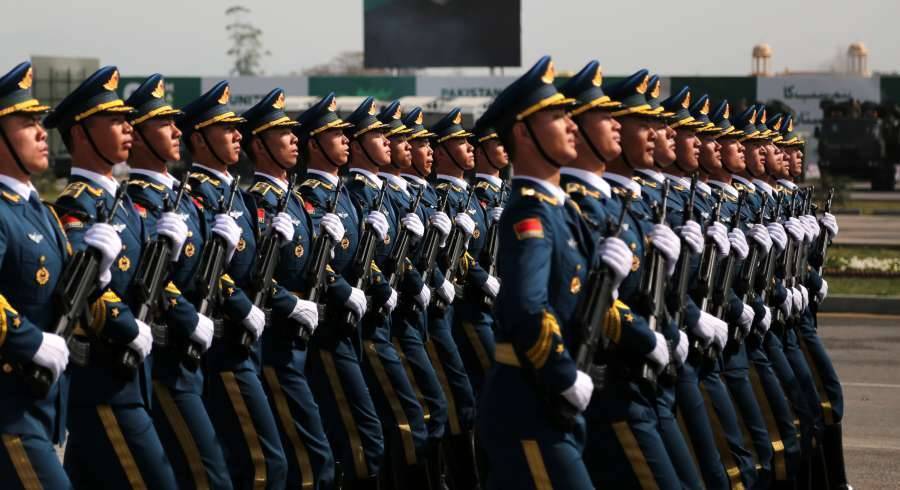 Burns also said that not only the United States but also European allies are willing to bear a certain economic price in order to cause greater economic damage to Russia over time, "So I think all of this is to a certain extent. Xi Jinping is sober."
The Taiwan issue is one of the factors causing tension in US-China relations. The Wall Street Journal reported that the United States is significantly increasing the number of troops deployed in Taiwan, more than quadrupling its current strength, to boost a training program for Taiwan's military. According to US officials, the United States plans to deploy 100 to 200 troops to Taiwan in the coming months; a year ago, the number was about 30. The additional garrison will expand a training program the Pentagon has been reluctant to make public as the United States seeks to give Taiwan the capabilities it needs to defend itself.
The report also said that the expansion of training for Taiwan officers and soldiers by the United States and Taiwan shows that the United States is increasingly committed to helping Taiwan, a close partner, prepare for its defeat of the CCP's potential invasion. US officials say plans to expand the troop presence in Taiwan have been in the works for months, even before this month's balloon incident further soured USChina relations. In the balloon incident, a Chinese spy balloon was shot down by US warplanes over the coast of South Carolina after crossing US airspace. (ANI)