US Secretary of State Antony Blinken made an unannounced visit to Iraq on Sunday and held discussions with Iraqi Prime Minister Mohammed Shiaa al-Sudani about the need to prevent the Israel-Hamas conflict from spreading, CNN reported.
Blinken's meeting with al-Sudani in Baghdad lasted for more than an hour. This also marks a significant stop on his whirlwind trip through the region, as per CNN.
The two leaders discussed the conflict between Israel and Hamas and the need to prevent the conflict from spreading, including in Iraq, US State Department spokesperson Matthew Miller said in a statement.
Speaking to reporters after the meeting, Blinken said his discussion with the prime minister was "good and productive", and added that he made clear that attacks by Iranian-backed militias against US personnel are "totally unacceptable".
Regarding the situation in Gaza, Blinken said negotiations on a humanitarian pause in the fighting are a "process," but that US and Israeli teams are meeting Sunday to "work through the specifics, the practicalities of these pauses."
"Israel has raised important questions about how humanitarian pauses would work. We've got to answer those questions. We're working on exactly that," CNN quoted him as saying.
According to the State Department, Blinken discussed the humanitarian situation in Gaza and Washington's "continued commitment" to coordinating with Iraq and our other partners in the region to ensure sustained and safe access to food, water, medical care, and other assistance required to meet humanitarian needs.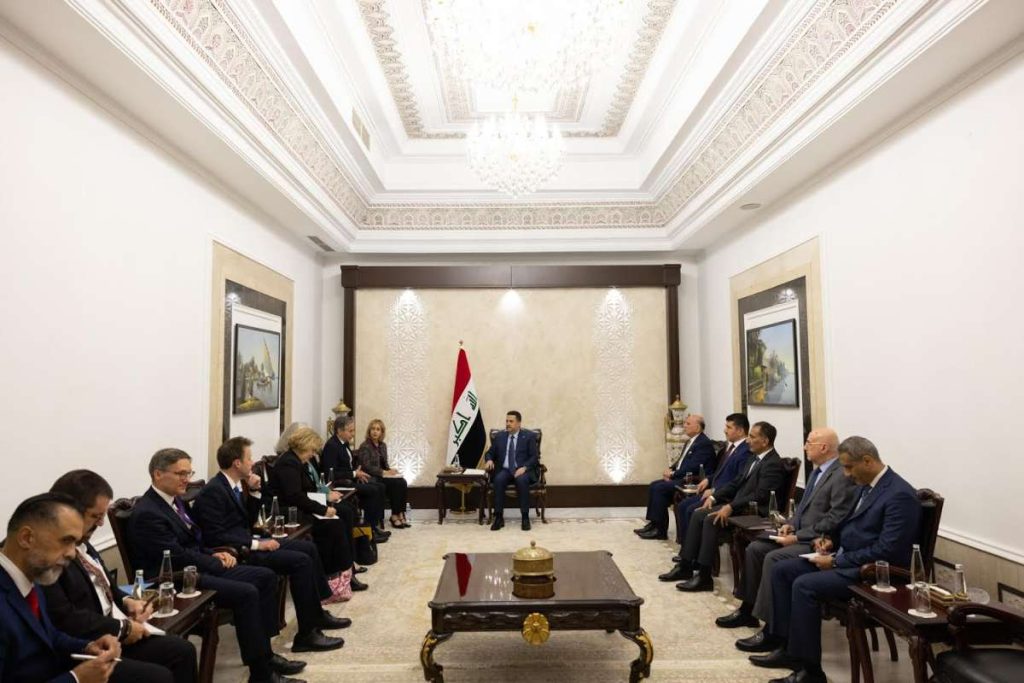 The two leaders also discussed the need to ensure that Palestinians are not forcibly displaced outside of Gaza.
Blinken further urged al-Sudani to hold accountable those responsible for continuing attacks on US personnel in Iraq and fulfil Iraq's commitments to protect all installations hosting US personnel at the invitation of the Iraqi government. He also made it clear that the US will defend its interests and personnel, the statement added.
The US Secretary of State also visited the US Embassy, where he received a security briefing on the threat to US facilities.
Notably, US officials have repeatedly warned against other parties becoming involved in the conflict in Israel. In the wake of the October 7 Hamas attack, Iranian-backed proxy groups have scaled up attacks aimed at US troops in Iraq and Syria, CNN reported.
"We need to continue to prevent escalation of this conflict, its spread to other areas and other theatres. The United States has and we will continue to respond to attacks by Iran's proxies to defend our personnel in the region, personnel who are here in Iraq and in Syria to help prevent the resurgence of ISIS. We will do what is necessary to deter and, as I said, respond to any attacks," Blinken said at a news conference in Tel Aviv Friday.
Ahead of his visit in Iraq, Blinken made stops in Israel, Jordan, the West Bank and Cyprus. From Iraq, he will travel on to Turkey, CNN reported. (ANI)
ALSO READ: 88 UN Staffers Killed in Gaza