About 60 surface warships, boats and supply vessels, about 45 aircraft and helicopters, and some 10,000 soldiers are involved in the massive exercises, reports Asian Lite News
Russian warships are conducting drills in the Baltic Sea, the Russian Defense Ministry said Friday as the North Atlantic Treaty Organization (NATO) is holding exercises in the same region.
About 60 surface warships, boats and supply vessels, about 45 aircraft and helicopters, and some 10,000 soldiers are involved in the massive exercises, the ministry said in a statement.
The sailors will practice searching ships of the mock enemy and carry out measures for anti-air, anti-ship and anti-submarine defence.
The land forces have been deployed to designated areas in Russia's Kaliningrad region and will use live fire to attack targets of the mock enemy. The drills will continue until June 19.
Russia is flexing its muscles as 14 NATO allies along with two NATO partner nations — Finland and Sweden — are currently participating in the Baltic Operations exercises from June 5 to 17 involving over 45 ships, more than 75 aircraft and 7,500 personnel.
Fierce fighting in Severodonetsk
Fierce fighting between Russian and Ukrainian forces continued on Thursday in Severodonetsk.
"The situation is consistently difficult. Our defenders are holding the line of defence, levelling the line of defence," Serhiy Hayday, head of Ukraine's eastern Luhansk region military administration, said on national television, reported CNN.
"The fiercest fighting continues in Severodonetsk," Hayday said. The city has seen intense battles in recent days. Hayday accused the Russians of using "lies and propaganda" in claiming victory in the Severodonetsk.
The key eastern Ukrainian city of Severodonetsk is now mostly controlled by Russian forces, according to local officials, after what they described as a "difficult" Thursday night.
Hayday said there are no direct battles in the neighbouring city of Lysychansk, but he accused Russian forces of heavily shelling the area.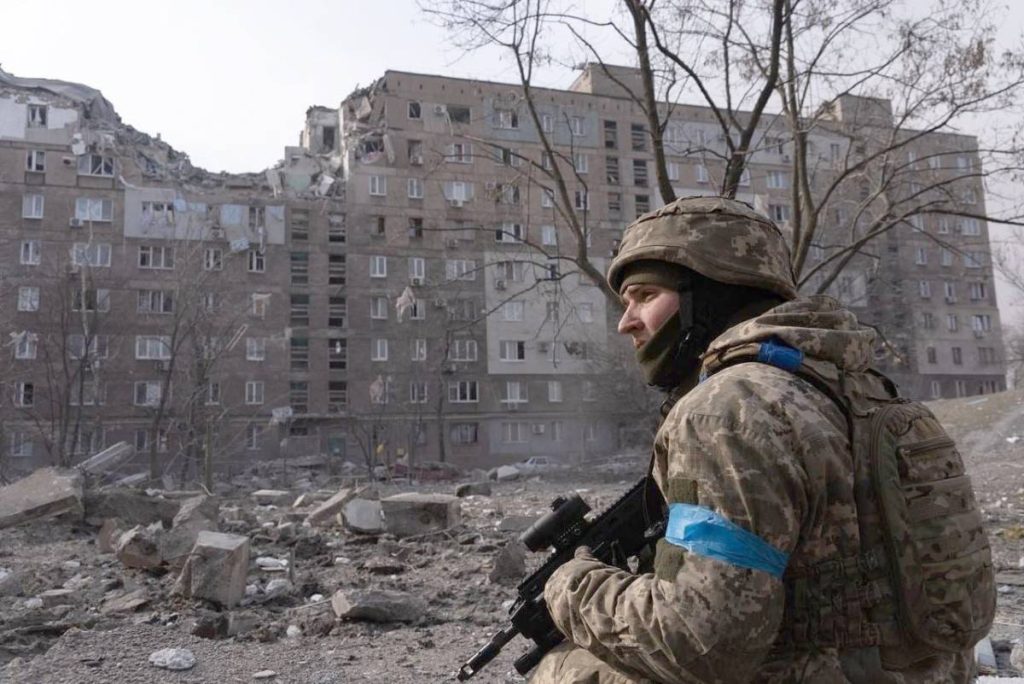 If Russian troops take control of Lysychansk and Severodonetsk, it would place all of the Luhansk region under Moscow's control.
The Russians had already reported that they had taken the city, a Russian official said, and added that some forces had withdrawn part of their units, reported CNN.
However, Oleksandr Striuk, head of Severodonetsk's military administration, said that there is "constant street fighting."
"The humanitarian situation in the city is critical. The bridge is under fire, so it is impossible to deliver goods. There is no water supply," Striuk said.
"The Ukrainian Armed Forces control approximately one-third of the city now," he added, saying it will be "very difficult to liberate Severodonetsk (if it falls)."
Ukraine's President Volodymyr Zelenskyy has said the fate of the whole Donbas region is being decided in the fight for Severodonetsk.
Meanwhile, there are reports that three men — two Britons and a Moroccan — were sentenced to death by a pro-Russian court in the self-proclaimed Donetsk People's Republic.
They served as foreign fighters for the Ukrainian military and were captured by Russian forces in mid-April in Mariupol, reported CNN.
In the early hours of February 24, Russia launched a special military operation in Ukraine claiming that Donetsk and Luhansk People's Republics (DPR and LPR) had appealed for help in defending themselves against the Kyiv forces.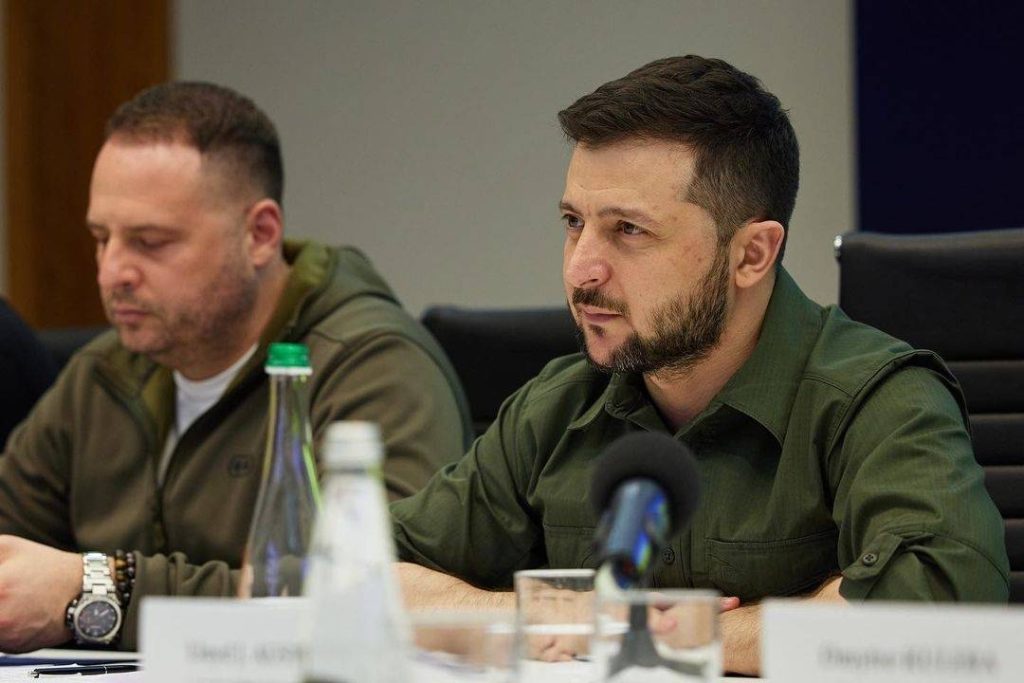 Russia said that the aim of its special operation was to "demilitarize" and "denazify" Ukraine and that only military infrastructure was being targeted. Moscow has also stressed that it has no plans to occupy Ukraine
Zelensky to attend NATO summit
North Atlantic Treaty Organization (NATO) Deputy Secretary-General Mircea Joane has confirmed that Ukrainian President Volodymyr Zelensky has been invited to the alliance's summit in Madrid.
The summit is set to take place in Madrid, Spain on June 28 and June 29 respectively, The Kyiv Independent reported.
The summit would be attended for the first time by NATO partners from the Pacific – Australia, New Zealand, Japan and South Korea, Joane said in an official statement.
"Of course, NATO enlargement, and open-door policy will be an important topic of discussion. We hope that Finland and Sweden will join our ranks. And, of course, we must decide on Ukraine. President Volodymyr Zelensky will be present at our summit in one way or another. in Madrid, " Mircea Joane added.
The announcement of Zelensky joining the summit was made during a discussion organized by Politico, local media reported.
Earlier in the day, Europa Press, citing sources in the Spanish government, said Spain planned to send Zelensky a formal invitation to the summit in Madrid on June 29 and 30. However, the Minister of Foreign Affairs of Ukraine Dmytro Kuleba admitted that he does not expect positive decisions for Ukraine at the NATO summit.
Moreover, the NATO Defense Ministers will meet on June 15-16 in Brussels, the alliance said on Friday, adding that the EU, Georgia, Finland, Sweden and Ukraine are invited to attend the event.
The meeting will start with a working dinner where Finland, Georgia, Sweden, Ukraine and the European Union are invited and will be chaired by NATO Secretary-General, Jens Stoltenberg.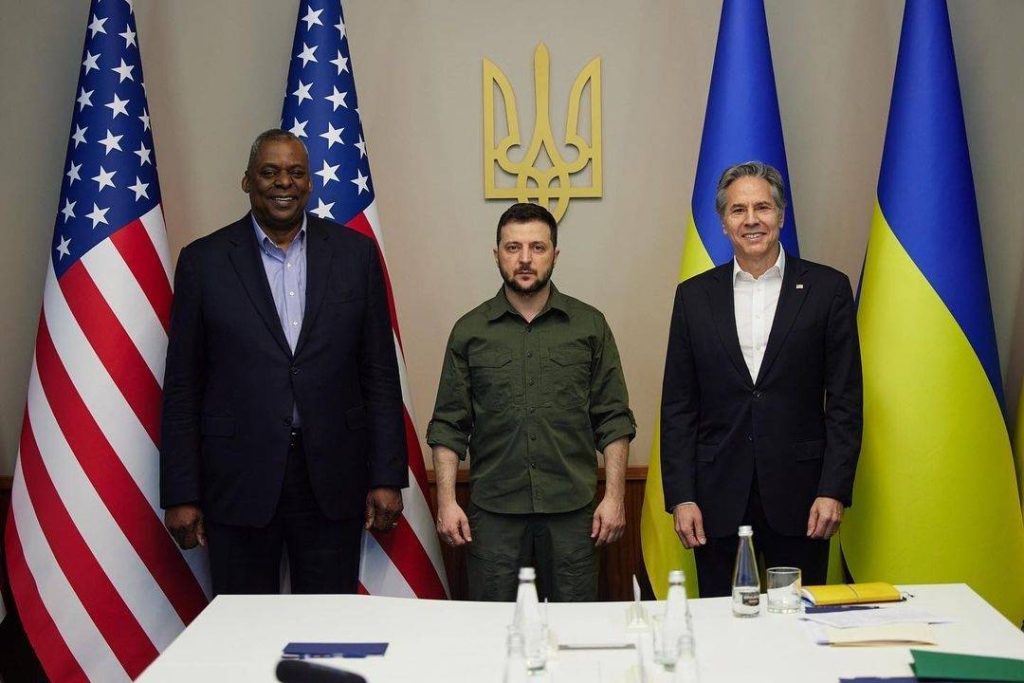 On February 24, Russia began a military operation in Ukraine, responding to calls for help from the breakaway republics of Donetsk and Luhansk in countering the aggression of Ukrainian troops.
Nearly 14 million Ukrainians have been forced to flee their homes due to the Russia-Ukraine conflict, according to United Nations (UN) estimates and most of those displaced are women and children.
The conflict has left 15.7 million Ukrainians in need of humanitarian support, with some of them lacking access to water and electricity.
(Agencies)