Palle, a doctor with over 23 years of experience in leadership roles in the healthcare sector, was the Fairfax Republican nominee for Sully District Supervisor in 2019…reports Asian Lite News
Virginia Governor Glenn Youngkin has appointed Indian-American healthcare professional Srilekha Palle to the Virginia Asian Advisory Board (VAAB).

In her new role, Palle will advise and inform the Governor on issues facing the Asian American and Pacific Islander (AAPI) constituents, and advocate for the interests of the community.

She will also advise the Governor on ways to improve economic and cultural links between the Commonwealth and Asian nations, with a focus on the areas of commerce and trade, art and education and general government.

"Today, I am grateful to announce the following administration and board appointments. I am confident that with their help we will be able to strengthen the spirit of Virginia and accomplish great things for our Commonwealth," Youngkin in a statement.

Palle, a doctor with over 23 years of experience in leadership roles in the healthcare sector, was the Fairfax Republican nominee for Sully District Supervisor in 2019.

She is also a visiting fellow at the Independent Women's Forum, where she contributes by writing policy papers on current issues healthcare faces, from cost to affordability and price transparency.

Currently she serves in a volunteer capacity as a Rehabilitation Division Head for the Healthcare Council, an organisation of Providers of Care consisting of hospitals and allied healthcare facilities located in the Mid-Atlantic region.

She earned her Doctor of Physical Therapy from Boston University and an MBA, focusing on healthcare administration.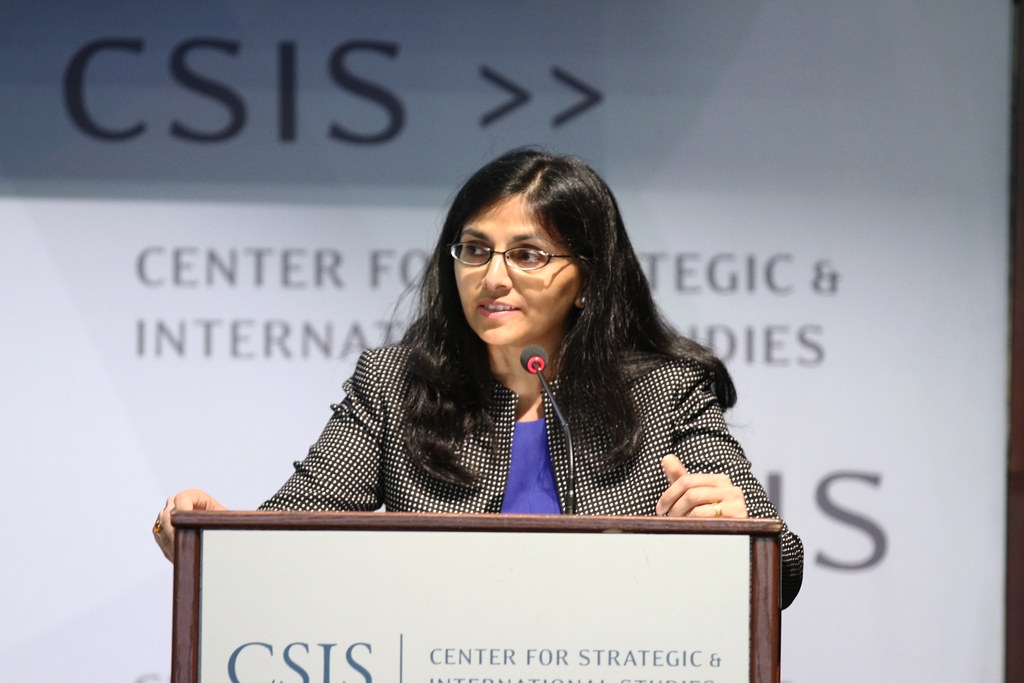 Indian-origin for US finance agency
US President Joe Biden has announced his intent to nominate Indian-American policy expert Nisha Desai Biswal as Deputy Chief Executive Officer of the US International Development Finance Corporation (DFC).

Biswal is presently the Senior Vice President for International Strategy and Global Initiatives at the US Chamber of Commerce, overseeing the US India Business Council and US Bangladesh Business Council.

She brings over 30 years of experience in US foreign policy and international development programs within the Executive Branch, Congress, and the private sector.

Having served as Assistant Secretary for South and Central Asian Affairs at the US Department of State from 2013 to 2017, Biswal oversaw the US-India strategic partnership during a period of unprecedented cooperation, including the launch of an annual US-India Strategic and Commercial Dialogue.

She also initiated the C5+1 Dialogue with Central Asia and the US-Bangladesh Partnership Dialogue during her tenure as Assistant Secretary.

Prior to that, she was Assistant Administrator for Asia at the US Agency for International Development (USAID), directing and supervising USAID programs and operations across South, Central, and Southeast Asia.

She has also spent over a decade on Capitol Hill, working as Staff Director on the State and Foreign Operations Subcommittee on Appropriations as well as professional staff on the Foreign Affairs Committee in the House of Representatives.

Biswal serves as the Chair of the Advisory Committee on Voluntary Foreign Aid and is on both the Board of the National Democratic Institute and the US Institute of Peace International Advisory Council.