President Tayyip Erdogan has said operations would not be limited to an air campaign and may involve ground forces…reports Asian Lite News
The United States opposes any military action that destabilizes the situation in Syria, a State Department spokesperson said, amid an escalation in retaliatory strikes by Turkey and a Kurdish militia along the Syrian border.
Separately, Russia called on Turkey to show restraint in its use of "excessive" military force in Syria and to keep tensions from escalating, Russian news agencies cited a Russian envoy to Syria as saying on Tuesday.
The comments came after Turkey said the Syrian Kurdish YPG killed two people in mortar attacks from northern Syria on Monday, following Turkish air operations at the weekend and a deadly bomb attack in Istanbul a week earlier.
A child and a teacher were killed and six people were wounded when mortar bombs hit a border area in Turkey's Gaziantep province. Turkey's armed forces responded with jets again hitting targets in Syria, a senior security official said.
President Tayyip Erdogan has said operations would not be limited to an air campaign and may involve ground forces. Turkey has conducted several major military operations against the YPG and Daesh militants in northern Syria in recent years.
The US State Department spokesperson said Washington had communicated its serious concerns to Ankara about the impact of escalation on the goal of fighting Daesh.
"We have urged Turkey against such operations, just as we have urged our Syrian partners against attacks or escalation," the spokesperson said in emailed responses to questions.
The United States has allied with the YPG-led Syrian Democratic Forces (SDF) in the fight against Islamic State in Syria, causing a deep rift with NATO ally Turkey.
Turkish warplanes destroyed 89 targets in Syria and Iraq on Sunday in operations targeting the outlawed Kurdistan Workers Party (PKK) and the YPG, which Ankara says is a wing of the PKK. The defense ministry said 184 militants were killed in operations on Sunday and Monday.
Turkey said its weekend operation was in retaliation for a bomb attack in a busy Istanbul pedestrian street last week that killed six people, and which authorities blamed on Kurdish militants. The PKK and SDF denied involvement in the bombing.
An SDF spokesman said the weekend Turkish strikes destroyed grain silos, a power station and a hospital, killing 11 civilians, an SDF fighter and two guards. It also said it would retaliate.
The PKK launched an insurgency against the Turkish state in 1984 and more than 40,000 people have been killed in the conflict. It is designated a terrorist organization by Turkey, the United States and the European Union.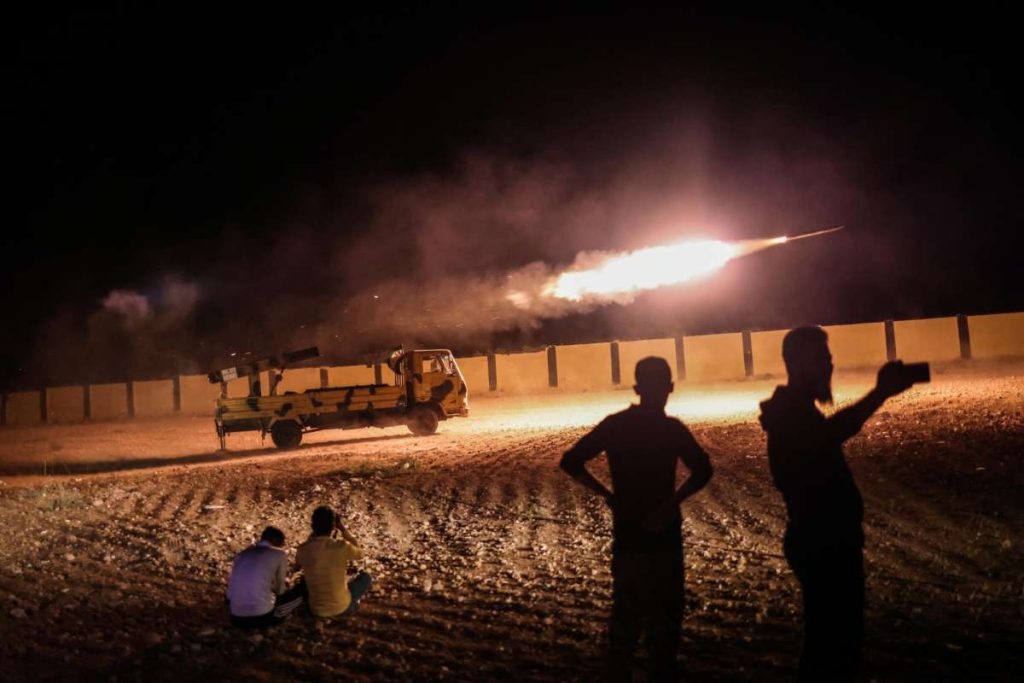 Turkey's wheat plan
Meanwhile, Recep Tayyip Erdogan said that his country planned to produce flour from Russian wheat for free delivery to the least developed countries.
Erdogan said he had agreed with his Russian counterpart Vladimir Putin on such a plan, in an effort to tackle the global food crisis, Xinhua news agency reported.
"Putin made the following offer to me, 'Let's send this grain to the least developed countries, that is, to the poor countries for free'. We agreed too," the President was quoted as saying on Monday on his flight back from Qatar.
"We even made such a plan that we will buy the wheat if necessary, make it flour in Turkey, and then send it to the least developed countries," he added.
On July 22, Russia and Ukraine separately signed a document in Istanbul with Turkey and the US to ensure grain and fertilizer supplies to the global market amid Moscow's ongoing invasion of Kiev.
The deal was extended last week for another 120 days.
Since July, nearly 11.2 million tonnes of essential foodstuffs have been shipped.
However, 300,000 tonnes of Russian fertilizer remain stranded in various European ports, according to UN Conference on Trade and Development Secretary-General Rebeca Grynspan.
Ankara says it has been making efforts to pave the way for the resumption of Russian grain and fertilizer export to world markets as well.