The Biden administration bluntly said that holdout members of the alliance should quickly approve their memberships…reports Asian Lite News
Washington has said it's time for Turkey to ratify Finland and Sweden's applications to join the North Atlantic Treaty Organisation (NATO).
The Biden administration bluntly said that holdout members of the alliance should quickly approve their memberships, Associated Press reported.
According to State Department, Secretary Antony Blinken had affirmed resolute support for Finland and Sweden in phone calls with their foreign ministers and said the US places great importance on "remaining allies quickly ratifying their accession."
In nearly identical statements about the two calls released just 13 minutes apart, State Department spokesman Ned Price said Blinken had "reiterated U.S. support for Finland and Sweden's NATO accession," it was reported.
"He conveyed again our firm belief that Finland and Sweden are ready to join the alliance," Price said of the calls with Swedish Foreign Minister Tobias Billstrom and Finnish Foreign Minister Pekka Haavisto. "The United States urges remaining allies to quickly ratify their accession," the report added.
Recently, the Turkish Foreign Minister has slammed as "absurd" a Swedish prosecutor's decision not to investigate a protest in Stockholm in which Turkish President Tayyip Erdogan's puppet was hung.

"The decision by the (Swedish) prosecutor's office not to probe the incident is extremely absurd, and we all know what the rule of law means," Mevlut Cavusoglu said at a press conference with his visiting Iranian counterpart Hossein Amir-Abdollahian in the capital Ankara on Tuesday.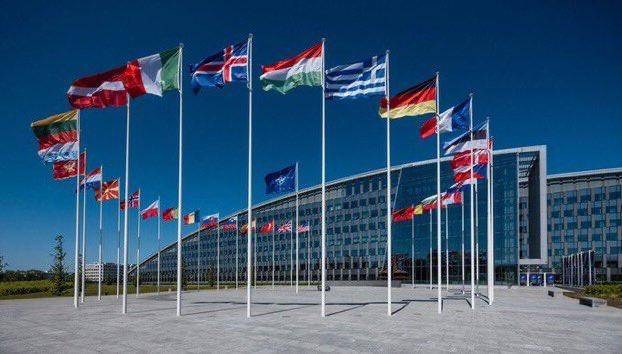 The incident was a "racist, hateful, hate crime act" and therefore is also against universal values and is a crime according to international law, the Turkish Foreign Minister added.

Sweden should not try to fool Turkey by calling the incident a freedom of speech, Cavusoglu noted.

Either the Nordic country will "fall victim to these mines laid by terrorists" or will walk forward by meeting the requirements of the deal reached with Turkey, the Turkish Foreign Minister warned.

Last week, a group of protesters hung a puppet likened to Erdogan by its feet in Stockholm and shared its video footage on social media. Ankara says the protesters were supporters of the outlawed Kurdistan Workers' Party (PKK).

Sweden, together with Finland, applied to join NATO in mid-May last year. But Turkey, a NATO member, objected to the bids by the two Nordic countries, citing their ties with the PKK, Xinhua news agency reported.

On June 28 last year, Turkey, Sweden and Finland reached a memorandum of understanding (MoU) before Ankara lifted its veto ahead of the NATO Madrid summit.

The Turkish parliament has not ratified the Nordic countries' NATO bids yet, citing that they have not met Turkey's requests.

The PKK, listed as a terror organisation by Turkey, the US and the EU, has been rebelling against the Turkish government for more than three decades.